Photos of Wigan
Photos of Wigan
Album Contents
Album Contents
Wigan Album
Ashton
5 Comments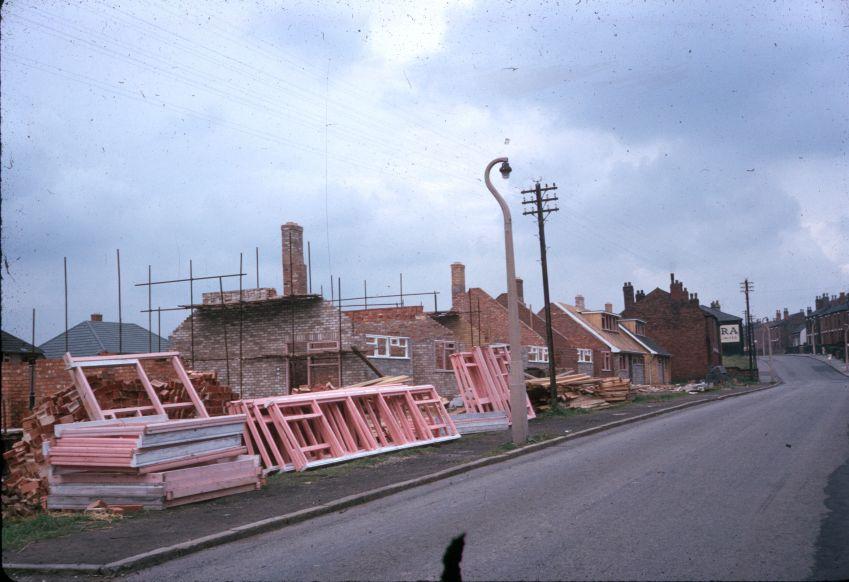 Houses construction on Bryn Road, 1964.
Photo: Ed Owens
Views: 4,353
Item #: 931
House construction on Bryn Road. Looking towards Bryn Cross, 1964.
Comment by: David Thompson on 20th January 2009 at 19:47
The biulding to the right of the photo with RA on the side is is Platt Bridge Co-op and the white blob opposite is Park Lane Friendly Co-op
Comment by: K Beckett on 19th January 2013 at 22:45
RA are the last letters of Tundra a company which had the initial contract to wire Broseley Homes including electric storage heaters. The owners were Ken Anderton and John Kay brothers in law.
Comment by: Ann on 24th October 2013 at 15:06
My Grandparents used to live in one of the terraced houses next to the new builds (surname Talbot), think it was number 334 and we lived in the next block up number 314 next to the Drum and Monkey, the property on the corner with RA on the side was a corner shop when we lived there. Next door to us was Alan Lowe. We left the area in 1972.
Comment by: Al on 19th August 2015 at 06:39
Great photo. Of course no PVC windows back then. Woulve cost a fair bit of money to buy a house like this in the 60s, especially when most can only afford terraced houses still with outside loos and no central heating. I think this is the period were bungalows and former bungalows became more common, but they are pokey little houses though. Today a building site like that would have a 8 ft high security fence around it with signs saying "no entry...hard hat area".
Comment by: John59 on 9th August 2020 at 12:52
check out the Real lamppost !!!
pity there's not a picti=ure cross the road where the slag tip used to be, and the sheds for sale