Photos of Wigan
Photos of Wigan
Album Contents
Album Contents
Wigan Album
North Ashton
6 Comments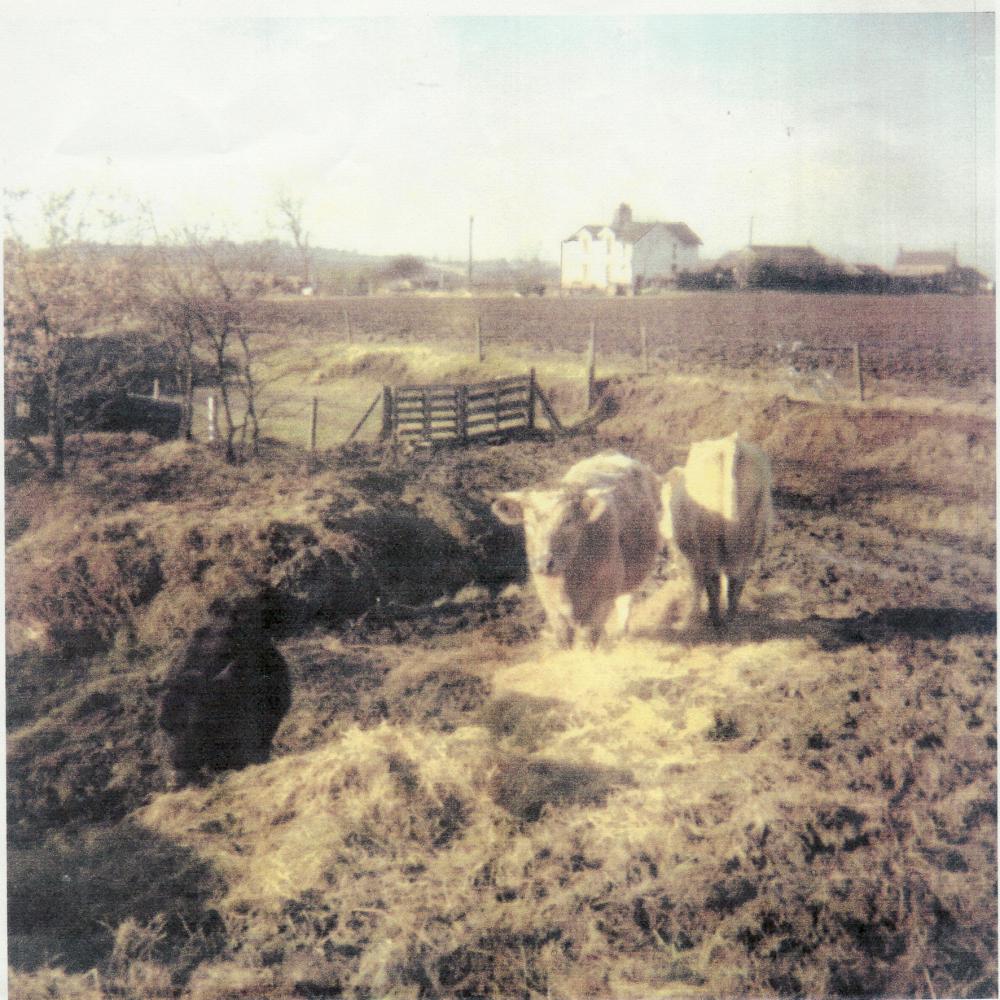 Highbrooks cottages North Ashton
Photo: Janice Ryder
Views: 2,241
Item #: 8981
Another shot of Highbrooks Cottages from a different angle. You can see Cranberry Ley Farm in the background. Just at the back of the cattle you can see what is called Wagon Road this was a track used to take coal in the tubs from Highbrooks Colliery and Middle Place Colliery down to Park Lane Colliery at Landgate many years ago.
Comment by: janet on 29th January 2009 at 14:14
Hi Janice. What year was this photo taken? I remember the tracks, used to go down that way to on our way to Grandma Lomaxs' at Cox Lump. Sometimes go down by the tracks, other times along through Coxs' farm and come out just north of where the Landgate roundabout is now. Happy days!
Comment by: janet on 29th January 2009 at 15:48
Janice, the farm in the background of the cottages, is that what used to be Cox's farm?
Comment by: John Davies on 29th January 2009 at 17:57
Janet,
That is the same way we used to visit my grandparents and other members of the family. They too lived at Park lane or Cox Lump.
Comment by: Janice on 29th January 2009 at 22:14
Hiya Janet, i think the photo was taken in the early 70's. The farm you mean is the one you can see at the back of the cottages it was known as Old Bill Hodkinson's Farm (Hokie's). He owned it for many years until he died in 1969. The official name for the farm is Cranberry Ley. It was the lane that runs at the back of the farm down to the main road which is about a mile long that was known as Cox's Lane.
Comment by: janet on 30th January 2009 at 16:58
Thanks Janice. I remember also going from Cox Lump down Cox lane and turning right at the farm going through Tan Pit Wood area to go to my aunties on Billinge Rd in Winstanley.
Comment by: jimmy fagan on 3rd February 2009 at 10:53
when i used to work at cranberry ley farm it was just a roll out of bed for me as i lived at no 7 highbrooks cottages and i work for w hogkinson.