Photos of Wigan
Photos of Wigan
Album Contents
Album Contents
Wigan Album
North Ashton
4 Comments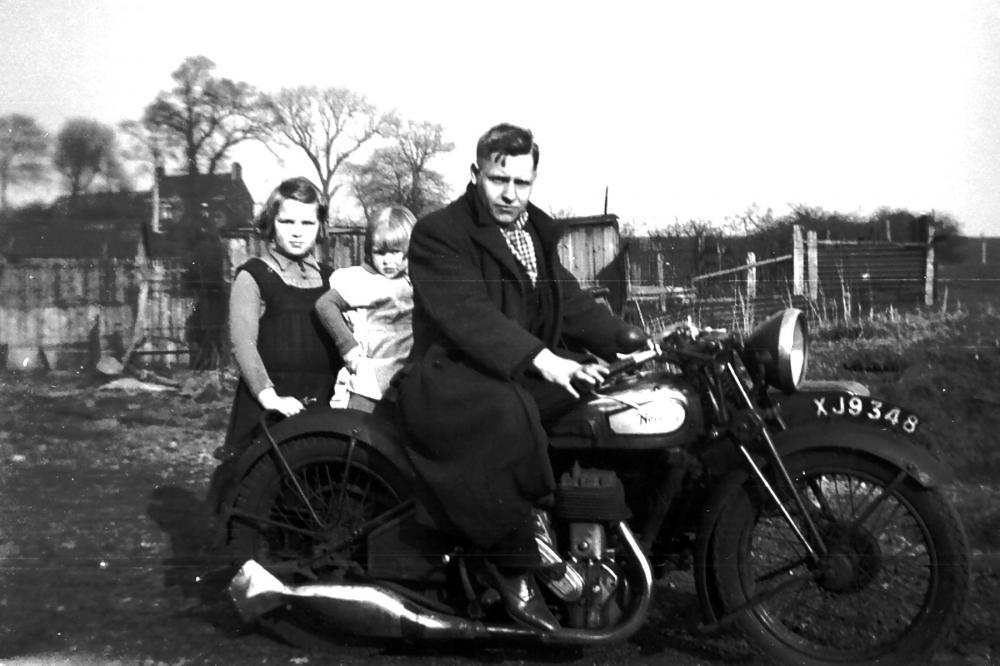 Dam Corner North Ashton
Photo: Janice Ryder
Views: 2,722
Item #: 8785
This photo was taken in 1940 on what was locally known in them days as Ryders pen he used it for his haulage business. The people on the Norton motorbike i dont know, hope someone does. They must have been visiting that day. In the background you can see Jack Lyons farm.
Comment by: Dave Lewis on 17th January 2009 at 10:34
Nice clear photo that janice, i remember where the pen was also good memories of lyons farm lol.
Comment by: Susan Atkins (nee Atherton) on 17th January 2009 at 16:37
This is a good 'un Janice, I remember the pen too. Great photo and good memories.
Comment by: Ged on 17th January 2009 at 22:37
I remember there was an old railway carridge in the pen in the 40-50s & old Bill Ryder used to sleep in it when he had a skin full.
Comment by: Janice on 22nd January 2009 at 19:34
Hiya Ged, your probably right about old Bill sleeping in the carrage this was when things had took a down turn. At one time he had a good business going with around 5 lorries of his own which in the 30's was good going. I will put another photo on the album showing one of the lorries.