Photos of Wigan
Photos of Wigan
Album Contents
Album Contents
Wigan Album
Aspull
9 Comments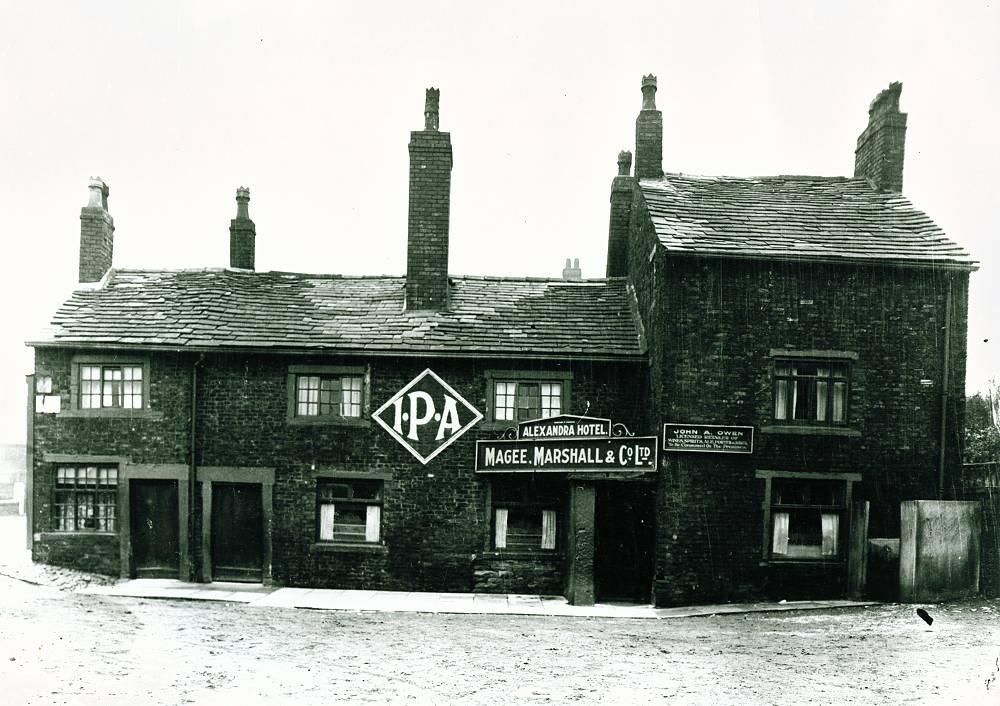 Alexendra Hotel, Aspull
Photo: Darren Bishop
Views: 4,622
Item #: 7646
Very old photo of the Alexendra Hotel in Aspull, a Magee Marshall pub.
Comment by: Art on 19th October 2008 at 00:45
Th'ole in t'wall, through which the miners from the Alexandra Pit were paid their wages... Good pic. ;o)
Comment by: dave johnson on 19th October 2008 at 09:39
Is this the Alexandra in Whelley known localy as Th`ole it wall?
Comment by: RON on 19th October 2008 at 14:27
Comment by: Art on 19th October 2008 at 15:45
It's Whelley Ron,New Springs/Aspull begins at "The boundary" just below Cale Lane.
Comment by: Mick on 19th October 2008 at 17:53
I understand the Alex used to be called the 'Von Blucher', but this was changed after the start of WWI.
In the 1824 directory it was named as the Blucher,then renamed as the Von Blucher in 1834. It was named, one supposes after the Prussian Gebhard Leberecht von Blücher who faught alongside Wellington at Waterloo in 1815. In 1824 the landlord was one V Phythian (or Fethian) and in 1834 Edward Topping! I wish I knew more of the details; the address is just given as Whelley. A superb picture though!!!
Comment by: linda rutter was Hulme on 27th November 2012 at 17:52
this is the Alexandra pub in Whelly it is now a Tesco supper market
Comment by: flatcapmon on 4th November 2018 at 11:49
Shown as the Von Blucher on 1909 ordnance survey map. Across the road from Alexandra and Lindsay pits.