Photos of Wigan
Photos of Wigan
Album Contents
Album Contents
Wigan Album
Parbold
5 Comments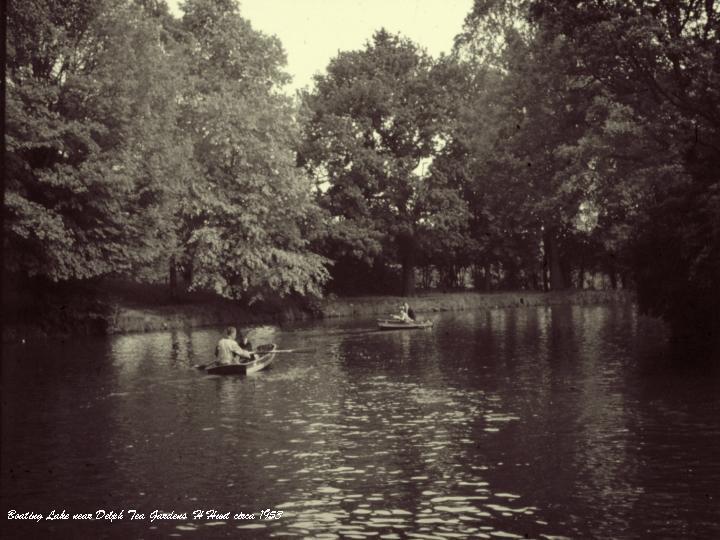 Boating Lake by Delph Tea Gardens
Photo: dk
Views: 2,933
Item #: 5487
Boating Lake by Delph Tea Gardens - c1953
Comment by: K. Miller on 15th January 2009 at 15:09
My mother said the trains were packed with people from Manchester & Liverpool who came to to Delph Tea Gardens. I remember the lake, now filled in and has posh houses on it. What sacralige!
Comment by: Dennis Dickinson on 27th April 2009 at 01:51
I remember going out in a small rowing boat on that lake in the early 1950s.
Happy Memories
I have commented more fully on the other photograph of the Delph Tea Gardens but the lake hasn't been filled in; it is in the garden of one of the `posh houses`. It was perhaps not sacrilege, but certainly a great loss.
Comment by: j woods on 16th March 2011 at 17:06
My only visit was arranged as a celebration of the end of the war in 1945 for the children in the Victoria Street/Warrington Road , Newtown area. I was 4 years old and it was the first time I`d been on a coach trip. It obviously made a big impression as it appeared regularly in my dreams although I didn`t know why or where it was. Luckily I visited the site just before it was built on and recognised the place in my dreams. I`ve never dreamed about it since !!
During the war we lived in Liverpool and my father was in the Mercant Navy and we were evacuated to Parbold and lived in the Delph tea gardens.We had 3 aunties who lived in Parbold.We eventually moved back to Liverpool but spent many schol holidays in Parbold.