Photos of Wigan
Photos of Wigan
Album Contents
Album Contents
Wigan Album
Bamfurlong
5 Comments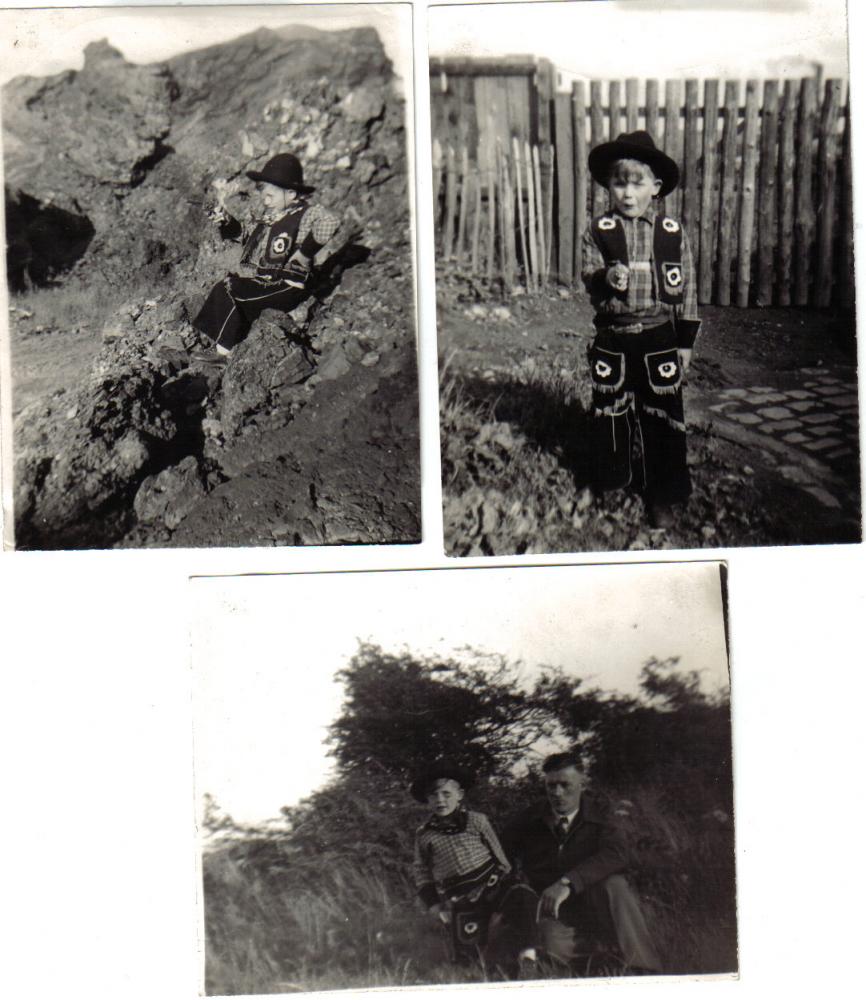 bandits seen in bamfurlong
Photo: derek
Views: 2,039
Item #: 5339
stick em up
1954
red rocks,and bryn gates
Comment by: MARK CALTER on 3rd March 2008 at 19:57
THEM RED ROCKS WAS MADE FOR COWBOYS & INDIANS THEY COULD HAVE MADE ANY SPAGETTIE WESTERN THERE AND IT WOULD'NT HAVE COST AS MUCH
Comment by: derek on 3rd March 2008 at 20:14
Comment by: Dave Marsh on 4th March 2008 at 11:18
Roy Rogers is riding tonight!
Comment by: gary brown on 1st March 2013 at 14:49
where were the red rocks? where they the slag rocks behind mains pit?
Comment by: derek on 4th February 2016 at 18:45
The red rocks were the red shale heaps near what we called the Blue waters. The Blue waters was right by the side of the canal about half a mile from Bamfurlong bridge towards Wigan on the left. Its all gone now. The Blue waters was very popular in summer with kids swimming and paddling.