Photos of Wigan
Photos of Wigan
Album Contents
Album Contents
Wigan Album
Ince
22 Comments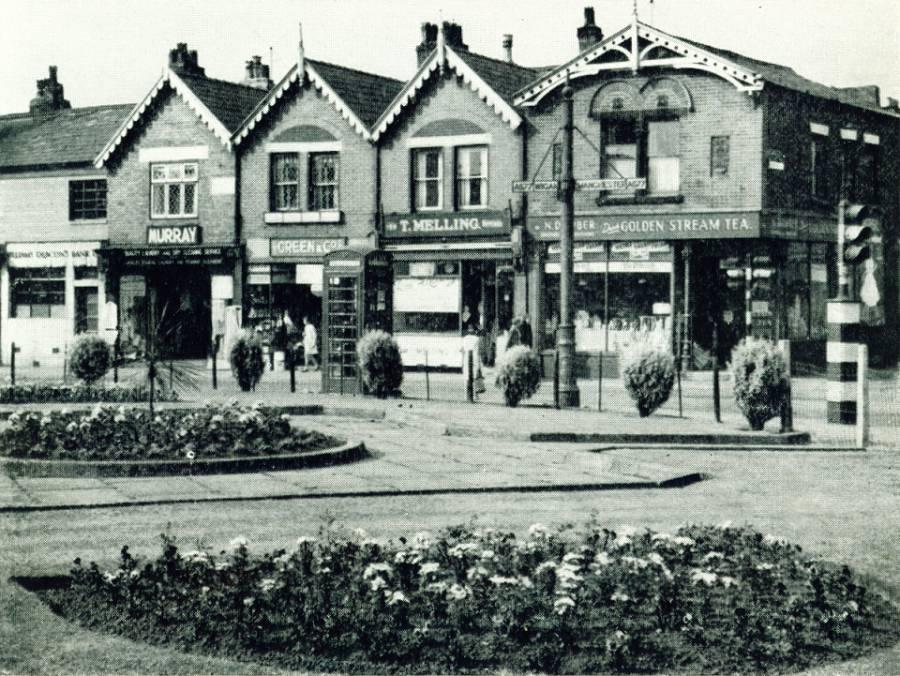 Ince Bar, late 1950s
Photo: Brian
Views: 6,921
Item #: 5238
Ince Bar, late 1950s
Comment by: Gerry on 23rd February 2008 at 19:46
I remember Williams Deacons Bank. Mellings the Butcher, Bought by Peter Kay? (no not THAT Peter Kay)
Harold Turner owned Greens (fancy Goods)and the shop on the corner became MACE grcers
Comment by: she44 on 24th February 2008 at 07:10
i remmber all those shops my mother bough my grandmother a gold coffe set from greens i still have it cost about six pounds then mam payed money every week till it was payed for then she took it home six pounds was a lot money in the 1950
Comment by: aitch on 25th February 2008 at 16:59
Wasnt the corber shop also called Bill Whittles (no relation) at one time.
Comment by: Brian Poole on 25th February 2008 at 18:31
The shop on the corner was DAWBER's. I used to grocery deliveries in 1953.
I lived in the street at the back of the shops - County Police street.
Comment by: she44 on 25th February 2008 at 22:13
the temperance bar was on that row to we used to get are sweets from there befor we went in the bug great times
Comment by: Jean on 25th February 2008 at 23:19
In the 70's the butcher was Michael Kay.
Comment by: Gerry on 28th February 2008 at 09:32
You are right Jean it was Micheal Kay....Where did I get Peter From?? Too much telly I suppose
Comment by: June on 29th February 2008 at 19:17
You are right about Bill Whittle Aitch, he bought Mace's shop on the corner.He used to live in a bungalow on Westleigh Lane.Nice clean shop when he had it.My mum used to send me there and to Turners butchers (Jimmy Briers) and also to Elsie Robinsons for fruit and veg.Dad used to send me to the bike shop for puncture repair kits.We used to call it Ria's."wot dust want" was all we got when entering.She put the fear of god in me sometimes.Frozen jubblies and frozen Vimto cartons were to be had at Lance's temperance bar.Happy days.
Comment by: she44 on 29th February 2008 at 21:11
elsie robinson maiden name was farimon she lived in little darlington street she had a sister maud and a brother william who sadly died last year her husband was a fireman
going back a long time happy days
Comment by: Gerry on 4th April 2008 at 18:53
Elsie Robinson had a daughter named Sandra who will be 55 now any body in touch with her?
Comment by: Gerry on 4th April 2008 at 18:56
Anne, there was a Mellings shoe shop in the next row to the left near to the OLD post Office there was also a Mellings shoe shop in Ince green lane just on the left where the Chemist was until recently
Comment by: Jm on 24th March 2009 at 18:51
is this Gerry from Hindley
Comment by: Gerry on 7th May 2009 at 19:04
sorry JM I'm Gerry from Ince... well Battersby St to be exact
Comment by: COLIN HARLOW on 3rd January 2010 at 20:36
Lovely clean and tidy area of Ince bar Brian. Use to have my(then)hair cut at the barbers on Smithy Green,(short back and sides). How beautiful the flower beds are and all the shops are occupied. The shop on the corner of Humphrey street with the Golden stream tea advert board is now a large Pigeon coat and no shortage of food with all the fast food outlet about (most on the floor) they should be around for years. Superb photograph of days gone by, thanks for sharing it.
Comment by: arnie on 20th September 2011 at 09:00
What about Mortons they had a few shops in Ince plus a wharehouse Pickupst
Comment by: josie on 28th September 2012 at 23:35
wonderful,if only it was like that now,nobodys bothered about where they live today . they want live in pig styes ?????
Comment by: Bill Halsall on 7th January 2013 at 22:57
This is taking me back, a lot. I remember Tom Melling's the butchers but the others are a bit vague. I remember a chemist's shop nearby and Whalley's and Lythgoe's which are just out of shot to the left. The best bit was just round the corner in the next street where we used to go to 't' bug'. Here you could go to the Saturday matinees and watch Flash Gordon or my all time favourite B movie 'the monster from B Hell. Nobody bothered about ages and you could watch anything provided you had a few pence (with a d) to get in!!
Hi Bill , nice to read your comments, we are Halsalls from Ince and have extensive family tree info if you are interested, my grandfather was Evan Halsall , there is a very interesting site on Facebook called characters of Ince who were discussing the old bug ( Doric ) cinema recently, cheers , Terry.
Comment by: caroline on 8th January 2016 at 13:16
My partner is Elsie and bill Robinson grandson
Comment by: caroline on 8th January 2016 at 21:37
Elsie died 16th August 2013 on the 17th December 2013 her Daughter Sandra died x
Love it nobody any photos of Oliver's chippy Pauline hairdresser round there