Photos of Wigan
Photos of Wigan
Album Contents
Album Contents
Wigan Album
Wigan Workhouse
11 Comments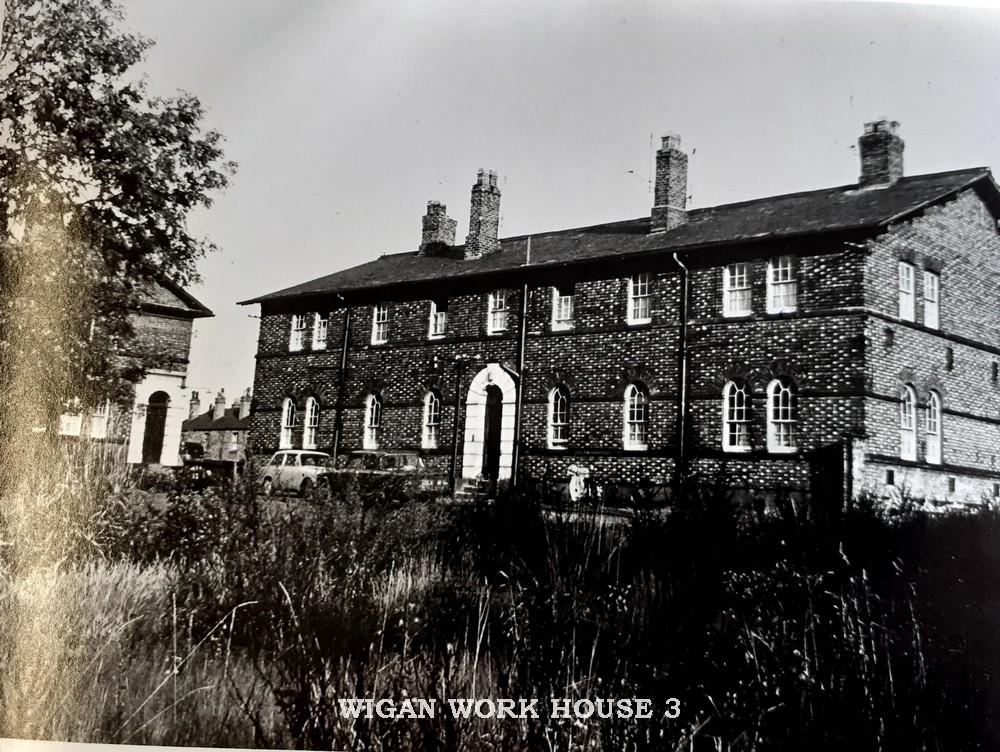 WORKHOUSE FROG LANE
Photo: RON HUNT
Views: 805
Item #: 33422
PHOTOGRAPH TAKEN PRIOR TO DEMOLITION
Comment by: Veronica on 23rd November 2021 at 13:13
I only know about this place because my grandfather died here. I remember him being taken away on a stretcher from our house. It's very strange what stays in a child's memory.
Comment by: e on 23rd November 2021 at 16:30
The workhouse howl that met no warm,
No one to catch and carry home ,
Just empty spaces , voids in mind ,
Truth to ignore , better blind ...
But Karma carries , it cannot rest ,
It's very Nature is waiting best ,
For those who howled must sing one day ,
And those who caused it, shall better pray ..
"The Workhouse Howl" featured in a Christmas episode of "Call the Midwife". It was a heart- breaking episode.
Comment by: Elizabeth on 23rd November 2021 at 19:23
Yes,I can remember that episode of 'Call The Midwife'
Comment by: Cyril on 23rd November 2021 at 19:50
I remember that episode Irene, it showed just how good at serious acting Sheila Reid could be, she was lately better known as playing Madge in the comedy series Benidorm.
Comment by: Veronica on 23rd November 2021 at 20:07
I remember seeing that episode... if I'm not mistaken I think the actress has died. She was brilliant in it and the Benidorm series, if anything she made that series I have never watched it since.
Comment by: Cyril on 24th November 2021 at 19:38
She's still around Veronica and still acting at 83. I didn't know she's a Glaswegian and I saw a film recently on Talking Pictures in which she was playing a part and was talking in a Scottish accent, she never gave a hint of her Scottish accent in Benidorm though.
Comment by: Cyril on 25th November 2021 at 10:44
She says her Scottish accent was knocked out of her at Drama School, I didn't know that she is also a professional singer, she did sing on Benidorm, though I would imagine that to be in her Madge accent.
https://www.sueterryvoices.com/artist/sheila-reid
Comment by: Veronica on 26th November 2021 at 21:44
Only just seen this Information Cyril . I'll look it up... good for her that she's still working. I had never heard of her before Benidorm.
Veronica, she was also in Mrs. Caldicott's Cabbage War and the first time I saw it I cried when she sang "We'll Gather Lilacs".
Comment by: Veronica on 27th November 2021 at 11:07
I haven't seen that one Irene. I wonder if I can get it on iplayer. ( Cyril a Google will know ;o)) )
I hope!