Photos of Wigan
Photos of Wigan
Album Contents
Album Contents
Wigan Album
Wrightington
15 Comments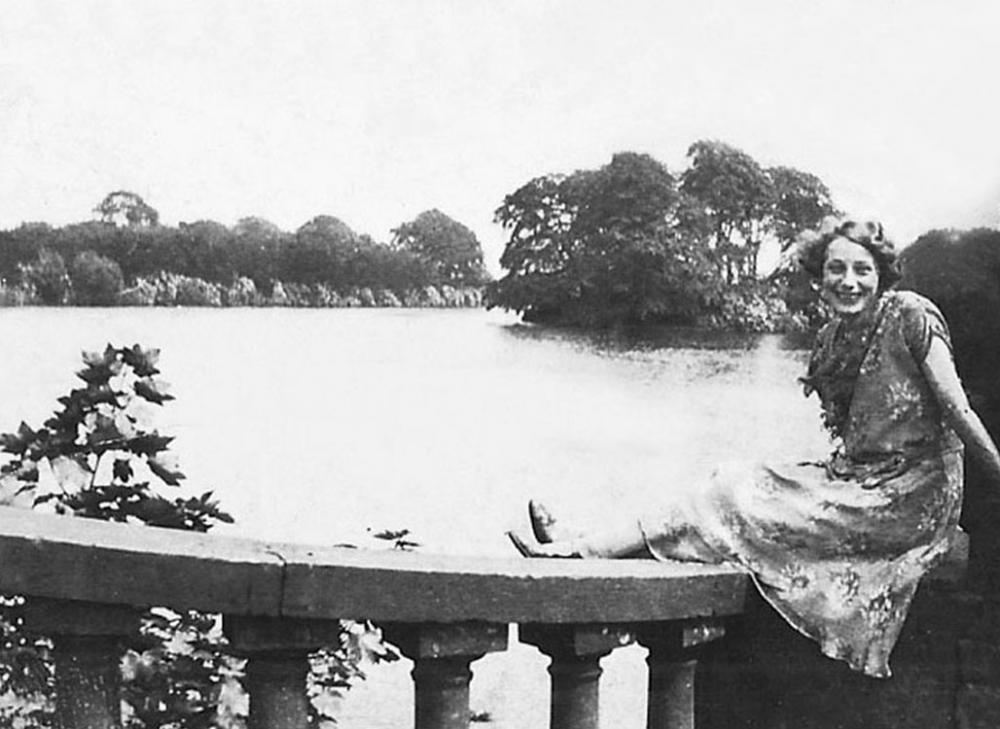 Wrightington Ponds
Photo: Ivor Hilton
Views: 721
Item #: 33038
My mother, Gertrude Partington. enjoying a visit to a local beauty spot in the 1930's. (She lived at 55 Almond Brook Road). Her father, James Partington was a very enthusiastic fisherman.
Sadly he died when I was only two,so never got to know him, but I was later told that for many years, he held the record for one of the biggest pike caught in the lake.
Comment by: Veronica on 29th March 2021 at 11:57
A lovely photograph, I believe it is still a lovely view around that area.
Comment by: fairpaul on 29th March 2021 at 13:23
Yes it is still a lovely spot but not sure if you can actually access the ponds now. I remember my father taking us skating on Wrightington fish ponds when they were frozen - probably the big freeze of 1963. Also during the thirties the road at the front of the ponds was a gathering spot for lads and girls on a Sunday to try and "tap up" . No I wasn't around then but my Dad's friends and relations were all from the Standish, Shevington and Wrightington area. They did have a name for the Sunday gathering but in this Politically correct world we now live in I daren't put it on!!
What a lovely photo and what an attractive lady. Was it known as the Monkey-Run, fairpaul?
Comment by: Cyril on 29th March 2021 at 15:11
I was told a name for when young folks in the 1930s did the same whilst parading in glad rags along Wigan Lane to try catch someone's eye, I can't recall the name now, though more than likely it would be the same one.
Comment by: fairpaul on 29th March 2021 at 16:26
Irene - spot on 'The Monkey Run' I never did understand where the name came from so didn't want to risk offending anyone. Cyril yes Wigan Lane was also part of the monkey run. My uncle who lived in Shevington and was a keen cyclist used go on the Monkey Run on his bike to Wigan Lane and Wrightington Fish Ponds.
Comment by: Zoonie on 29th March 2021 at 18:18
Many a happy childhood day fishing off the wall end of the ponds behind the island seen on the picture. Both ponds used to be connected under the bridge but they were disconnected some years ago.
I understand the present owners do not want fishermen to frequent the venue and I also understand that fishing clubs have approached the owners for access only to be told that their privacy and car parking are the the underlying issues which is fully understandable.
Comment by: Cyril on 29th March 2021 at 19:46
Was told that there wasn't any bother either, everyone being jovial and enjoying the company of each other.

Seems there were Monkey Runs in a lot of towns, https://birminghamhistory.co.uk/forum/index.php?threads/monkey-run.40102/

and they're also mentioned in a book, The English in Love, https://www.express.co.uk/news/uk/429767/New-book-reveals-what-the-golden-age-of-dating-was-like
Comment by: fairpaul on 29th March 2021 at 20:48
Thanks for that Cyril, just read the articles - never realised it was so widespread. I feel better about repeating the story of the monkey run now. As you say it was all good hearted and a chance for the lads and girls to give each other the once over. The name probably comes from the lads putting on their 'monkey suits' to impress the ladies.
Comment by: Edna on 29th March 2021 at 22:15
What a lovely lady, and the background looks like somewhere abroad.You wouldn't think it was just in Wrightington..
Comment by: Alan Gatellass on 29th March 2021 at 23:01
I guess 'Monkey Run' was better than 'Cattle Market': a phrase common in Central Manchester in 1960's!
Comment by: Ivor Hilton on 30th March 2021 at 09:27
Firstly, thank you Edna and Irene for your kind compliments. No matter what age you get to, there is nobody quite like your "mum", - a very special person !
Don't know any background information, as I found this old photo years ago in a tin (where many used to keep photos !) but judging from her smart, "Sunday best" dress, I think this was indeed a "meeting up" day. Probably a highlight in her dull week of working in a weaving shed since leaving school.
Comment by: Edna on 30th March 2021 at 13:07
Your right Ivor, everyone's mum is special, and I think almost every mum had a special "tin" that you were aloud a toot in now and again.Its surprising what you find.I found my Grandmother's marriage certificate in from early 1900's
Comment by: PeterP on 30th March 2021 at 15:28
When ever we drive past these lakes they always seem devoid of birds
Comment by: Ivor Hilton on 30th March 2021 at 16:06
Hi Peter,
Perhaps driving past on what is now a very busy road doesn't give much time to loiter and "spot" much ? Certainly the bigger birds like Canada Geese and Mute Swans are always on, plus Moorhen and Coot.
Also, usually on the "old" side, Heron and the beautiful Great Crested Grebes which nest every year (or used to ?). (A pleasure to watch their nesting and mating ceremonies !)
Comment by: jack on 1st April 2021 at 17:06
what would i give to have a morning fishing here again