Photos of Wigan
Photos of Wigan
Album Contents
Album Contents
Wigan Album
Wallgate
8 Comments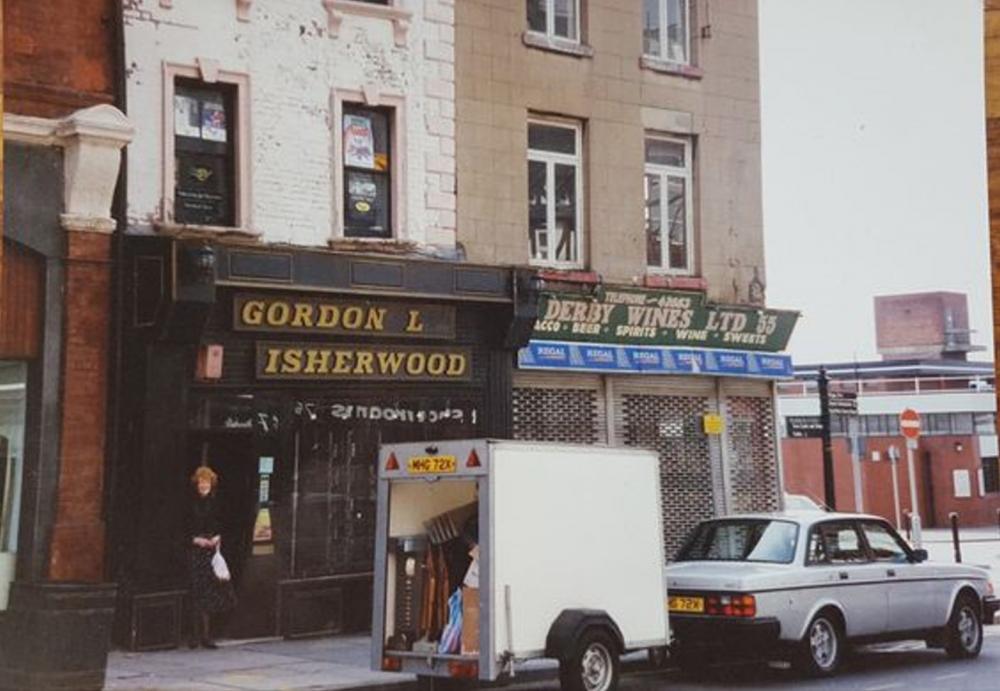 GORDON ISHERWOOD'S SHOW SHOP
Photo: RON HUNT
Views: 760
Item #: 32948
PHOTOGRAPH TAKEN 1980'S/90'S
I remember Gordon Isherwood's shoe-shop very well. It was quite an event when your Mam could afford new shoes for you and you didn't take it for granted. I remember spending a whole Saturday afternoon going round the shoe-shops to find the "right" pair! Gordon Isherwood's was a bit out of the way compared to Timpson's. Freeman , Hardy and Willis, Stylo etc. but we always did the rounds of ALL the shoe-shops before making a decision!
Comment by: Edna on 16th February 2021 at 21:51
I was only talking about how many shoes shops there were in Wigan, Irene.A couple of days ago, when a friend rung. We had the pick of the bunch, and like you say, anything new that we went for was never taken for granted, and was really looked after.xx
Comment by: Carolaen on 17th February 2021 at 18:42
Irene - you talk about the number of shoe shops that used to be around the town. Isherwoods also had another shop for many years on Darlington Street East run by Clive who I think was Gordons son. I was at WGS with Clive and he was a top bloke . I hope he is keeping well these days.
PS I have vague memories of an Isherwoods shop at the top of Greenhough street which also used to display some of Lawrence's paintings
Comment by: Veronica on 17th February 2021 at 22:15
There certainly was an Isherwood's shop at the top of Greenough St. It looked scruffy and the only items besides old clogs and shoes In the window that were changed, was the paintings. If it wasn't a miner one week it was his mother in a shawl the next. At least I thought it was his mother! I never saw anybody go in the shop.
Comment by: Edna on 18th February 2021 at 13:58
Veronica, I remember the painting of the Lady with the shawl, in Isherwoods window.It seemed to have been there for years to me?. It was like looking back in time, just going in the doorway. xx
Comment by: Dave on 20th February 2021 at 15:46
I was an apprentice opposite the shop in Greenough St i never saw anyone go in the shop either.
Comment by: Tom on 24th February 2021 at 21:25
Bought my first pair of football boots there played for st georges must have been 1952.
Comment by: Maureen on 26th February 2021 at 20:52
As I was brought up in Grest George St Wallgate I walked past this shop nearly every day on my way to T'Emp,I used to go shopping with my Mam every Saturday and she always had to look in Isherwods shop to have a look at his shoes ( my Mam was shoe mad) but I also thought that she liked having a chat to him..I remember him as always having a very clear skin.isnt that strange..he was a lovely man.