Photos of Wigan
Photos of Wigan
Album Contents
Album Contents
Wigan Album
BARNSLEY STREET
5 Comments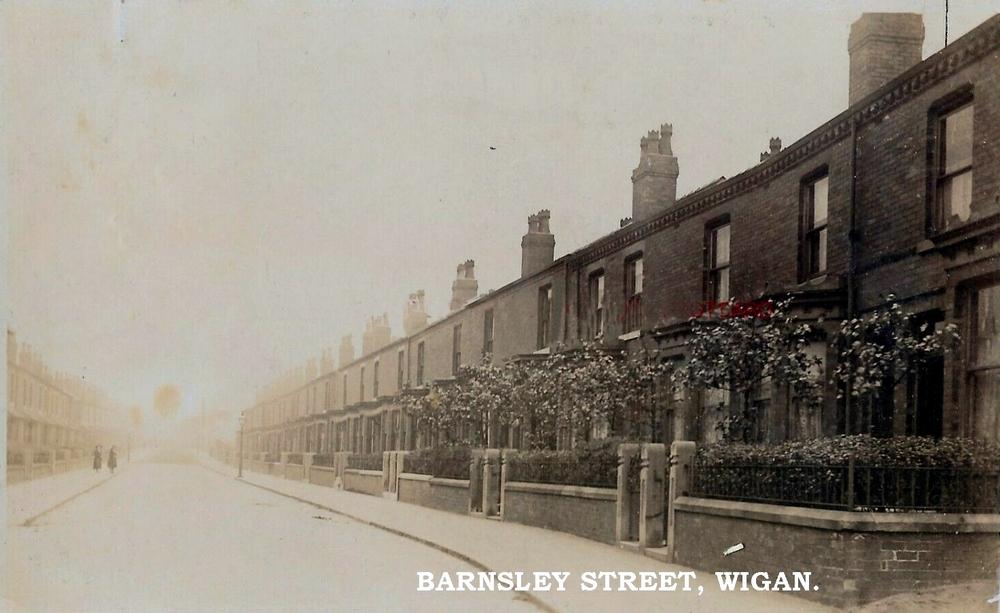 BARNSLEY STREET EARLY 1900'S
Photo: RON HUNT
Views: 987
Item #: 32866
EARLY 1900'S POSTCARD
Comment by: Davey boy on 14th January 2021 at 20:20
no problem parking then, wish it was like that now
Comment by: Helen of Troy on 15th January 2021 at 13:06
Great photo of a really attractive street....wonder what it looks like now ?
Comment by: Edna on 15th January 2021 at 14:47
I love the trees, could they be Apple blossom I wonder!!!
Comment by: rainh on 15th January 2021 at 23:38
I always think their mortar,
was better than today
I always think their brickwork,
held confidence to stay,
Their posts are always thicker,
Their detail on their walls,
leads to one conclusion,
With pride they built them all.
Now we throw up Leggo,
Blocks , devoid of pride
Architects on keyboards,
Draw stuff in truth should hide.
When you build a house lad,
You have to build to last,
For a building will hold a history,
A beginning , ghost and past...
Comment by: Linma on 16th January 2021 at 06:30
There are some very talented people on Wiganworld, whether it's a lovely poem or a very beautiful photo.