Photos of Wigan
Photos of Wigan
Album Contents
Album Contents
Wigan Album
Haigh Hall
6 Comments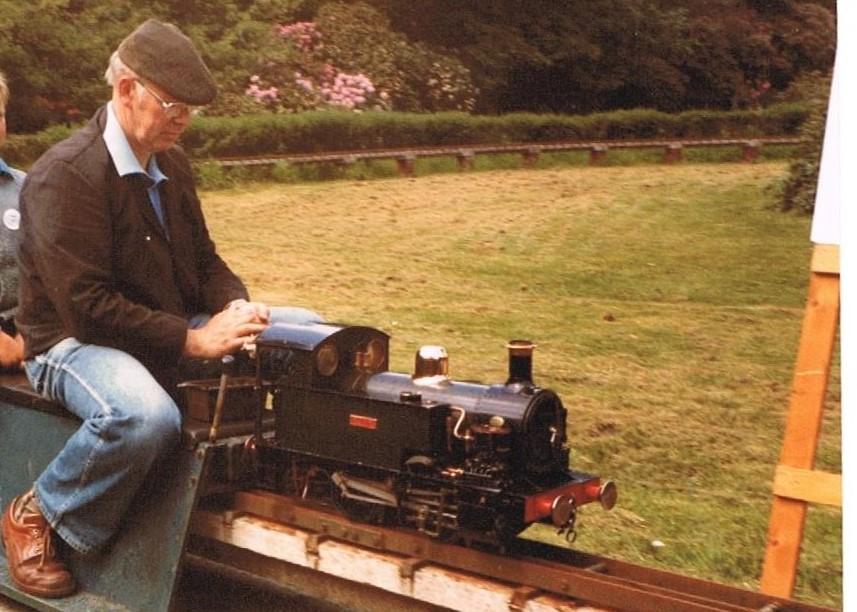 Haigh Hall Minature Train-- 80s
Photo: Doug
Views: 801
Item #: 32739
Model Steam Train Haigh Hall
Comment by: Colin Harlow on 26th October 2020 at 14:22
The tank engine is named Ajaxs
Comment by: Colin Harlow on 26th October 2020 at 14:40
Sorry Ajax is the name of the tank engine.
Wigan & district model engineering society
Comment by: Al on 30th October 2020 at 09:57
I have quite a few photos (and home video footage) taken at the Haigh Model Steam society in the 1990s. Used to go to Haigh Hall and walk through the plantations alot but we only found out about the model engineering place in 1991 by chance. Never knew the place was there up until that point. There were quite a few A3 model steam locos there at the time (one an impressive Britannia class if I recall) and a few tank engines. I wonder how much they cost to build and how much they'd be worth today. I remember my dad having drawings to build a small tank engine (the cheapest build), but the the build never got off the ground due to cost and losing interest in the project. You need alot of time on your hands, patience and lots of money. No hobby is ever cheap.
Comment by: Dennis Catterall on 8th November 2020 at 18:56
In 1965 when I started work at Horwich Loco in the training school this man (not sure of his name) was in charge of the woodworking section.
Comment by: S Buckley on 16th November 2020 at 11:10
The chap driving is Norman Lowe - I knew him well and was an incredible engineer. He passed away nearly 20 years ago when he was 70.
Norman taught me joinery and casting at BREL Horwich in the training school in 1979, what a craftsman.