Photos of Wigan
Photos of Wigan
Album Contents
Album Contents
Wigan Album
Southport
6 Comments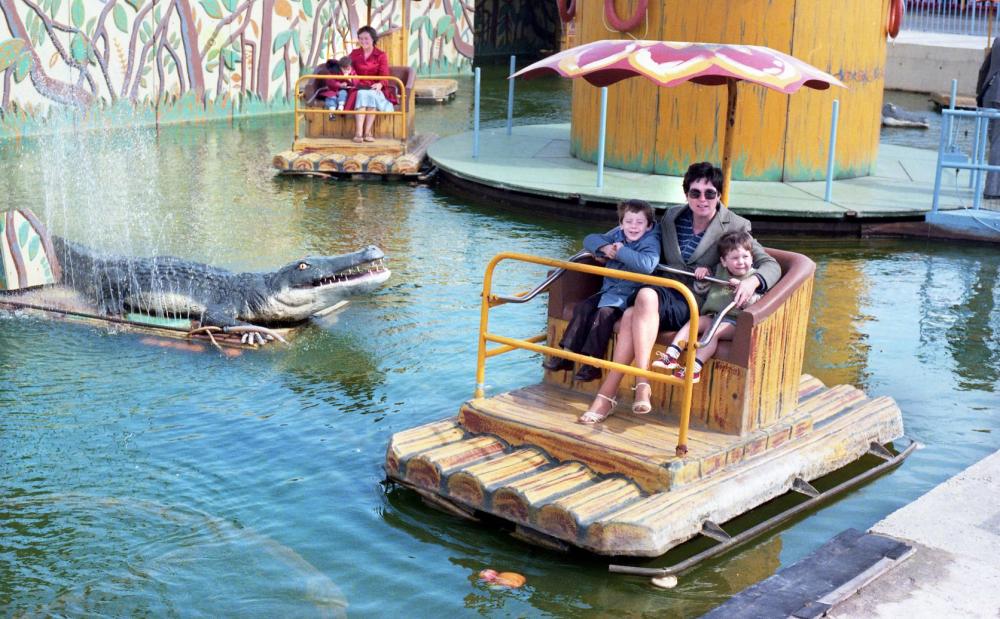 SOUTHPORT RIVER CAVES
Photo: Frank Orrell
Views: 721
Item #: 32721
Are these the River Caves at Southport that you mentioned Poet. This is my wife, Louie, with children Danny and Mike in 1982.
Comment by: Poet on 16th October 2020 at 00:17
I would say so Frank and a what a charming family photo .
Thanks Poet. We were lucky to have great family days out in Southport.
Comment by: Joe Maplin on 16th October 2020 at 19:31
looks like the now defunct Tom Sawyer ride at BPB
Comment by: Tony Topping on 18th October 2020 at 08:58
Fantastic colour photos of Southport. So vivid, thank you Franl for posting them.
Comment by: Pw on 26th October 2020 at 12:45
I do not remember these being the river caves.The one I recall had a cascade of water flowing down and the boats were like rowing boats and the seats were always wet and the water was a dirty green colour,but you did go into a cave and there were displays inside.Happy days though
Comment by: Al on 30th October 2020 at 11:23
No I don't remember this ride being the River Caves either. The ride you sat in didn't look like the one in the photo. As PW said they were like rowing boats and you went through a waterfall and into a cave system where tombs where. I don't remember seeing this ride at Southport Pleasureland. It looks like the ride that was situated near to the toilets. I think River Caves was located right at the back.