Photos of Wigan
Photos of Wigan
Album Contents
Album Contents
Wigan Album
MAKINSON ARCADE
6 Comments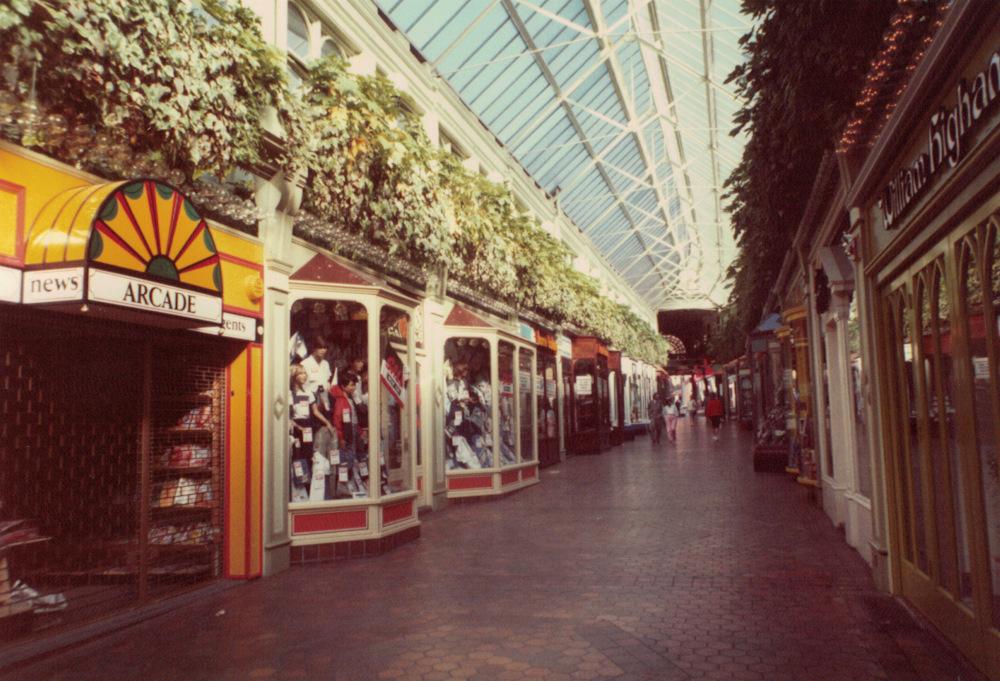 Makinson Arcade
Photo: Brian
Views: 1,845
Item #: 32526
Photo taken in the early 80s.
(Photo by John Metcalfe).
Comment by: Mr X on 20th June 2020 at 12:38
Makinson Arcade was refurbished about 1983 with tiled floor replacing paving slabs, and plants installed. There wasn't even any gates until then so anyone could take a short cut even in the dead of night. There weren't even any stumps to stop vehicles going through. I'll never forget seeing one fool in 1979 driving a battered Ford Corsair going through late at night from Standishgate to the old market hall in Woodcock Street.
Comment by: WN1 Standisher on 20th June 2020 at 17:24
Mr X, that's probably why the bollards were put in, although not sure when this happened
Comment by: Edna on 20th June 2020 at 18:47
My husband worked on this arcade when it was refurbished.He was on the roof, doing all the lead work.Seems like yesterday.
Comment by: John G on 20th June 2020 at 21:00
Edna: I bet their was quite a few on the roof doing the lead work over a period of time.
Comment by: Edna on 20th June 2020 at 22:36
No John G believe it or not there were only two of them.
Comment by: MickLD on 21st June 2020 at 07:34
One night in the late 1970s, a PC I worked with disturbed a man 'up the ramp', on the roof of the Centre Arcade, trying to break into the building through one of the delivery doors.
The offender tried to escape by jumping over a parapet wall onto adjoining rooftops, but only went a few steps before he went through the glass roof of the Makinson Arcade, which he had taken for a solid pitched roof in the darkness.
He fell a good 20 feet, and sustained fairly severe injuries.
Probably did him more good than whatever sentence he later received at court.