Photos of Wigan
Photos of Wigan
Album Contents
Album Contents
Wigan Album
Newtown
7 Comments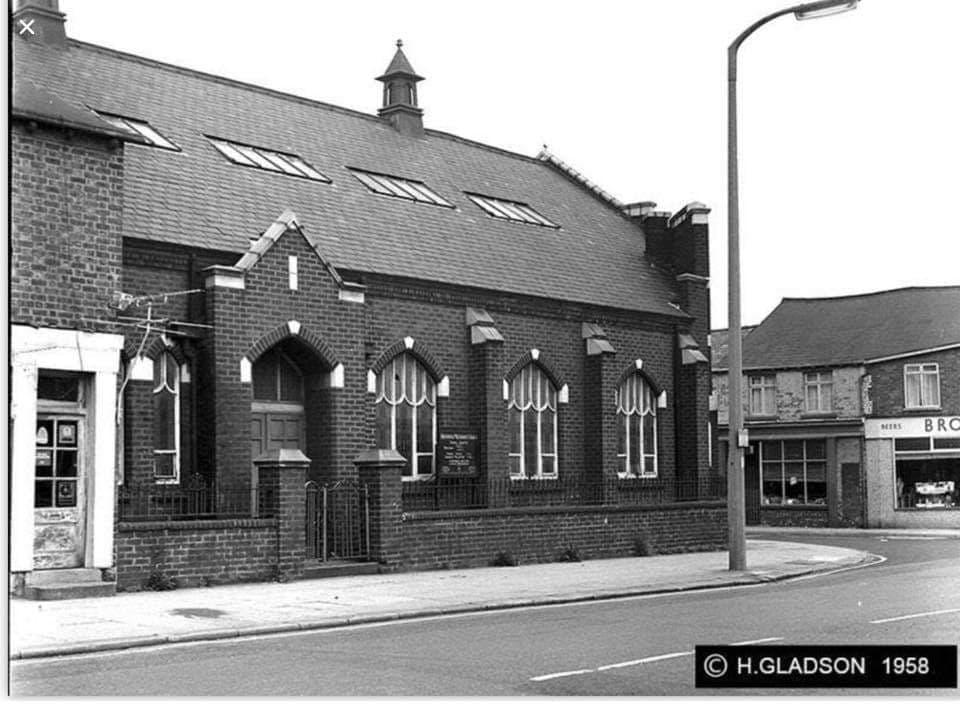 Brunswick Methodist Church
Photo: Tim Cooke
Views: 716
Item #: 32070
Photo credit to H. Gladson as seen on the photo.
Taken in 1958 showing Brunswick methodist church on Ormskirk Road, with the junction of Scot Lane.
Browns off licence just in shot.
Comment by: RON HUNT on 12th April 2020 at 14:48
For those who don't know the location. This is now Aldi car park. Great photo keep em coming<g>
Comment by: Philip G. on 12th April 2020 at 17:06
Great photo of a handsome building Tim. Thanks.
And to think what gatepost finials could have done for it … which remind me, I once saw one of those lamps put out of action about the time this photo was taken.
Comment by: Tony L on 12th April 2020 at 18:00
Aldi car park is across Junction where Brown's off licence was Ron
. Theres a block of flats now where Chapel used to be.
Comment by: A.W. on 13th April 2020 at 10:45
I remember this mission being demolished in the 1970's.
Comment by: Tony G on 13th April 2020 at 14:28
Definitely not 1958. Concrete lamp standards only erected on Ormskirk, Warrington Road and, Wigan Lane in the mid sixties. Also look at the Ariel's displayed: BBC 2 ones. Sign on lamp standard also suggests later date
Comment by: Chris Dickinson on 13th April 2020 at 22:09
My mum has a couple of old photographs of Ormskirk Road dated around 1961/62 and the concrete lighting columns like the one in this picture where definitely not erected then. I'd say this picture is more likely to be 1970s.
Comment by: Cyril on 24th April 2020 at 19:33
A culverted brook runs under there and it was a source of an emergency water supply in world war 2, it had the letters EWS painted on the Scot Lane side wall.

I've always wondered if the folks in the off licence were the same family who had the Black Bull, their name was Brown, this pub was where the new ambulance/fire station is.