Photos of Wigan
Photos of Wigan
Album Contents
Album Contents
Wigan Album
Red Rock
5 Comments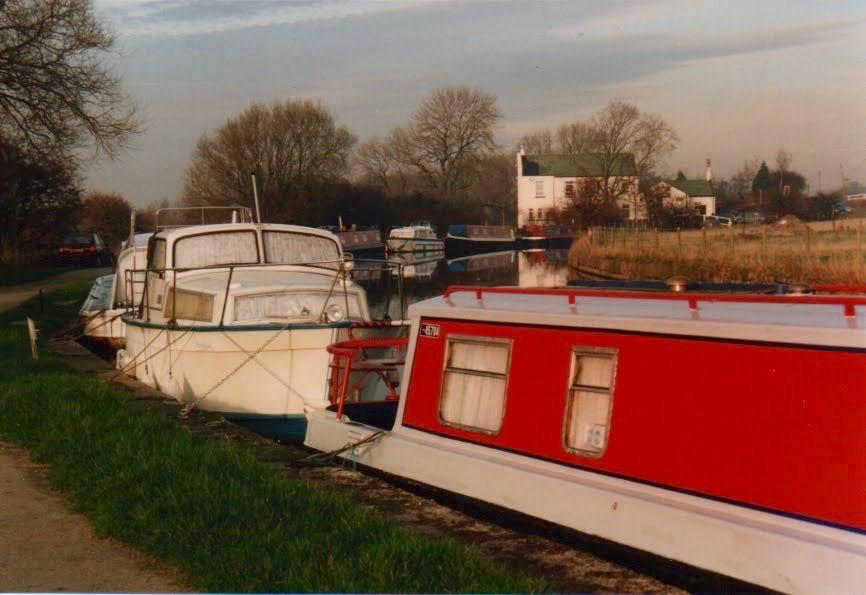 Laid Up
Photo: DTease
Views: 649
Item #: 32066
Boats on the canal near The Crawford Arms, Red Rock
Dec 1994.

In the field on the right there is a concrete pyramid of kind they use when capping an old pit shaft, was there a pit here at some time? I can't remember ever seeing one there.
Comment by: Dave Lewis on 10th April 2020 at 14:13
Earl of Crawford owned many pits in haigh, one of them was Bawkhouse pit at red rock, in 1863 there was a terrible murder at this pit a father of 12 children was found murdered, the pit was also known as the button pit.
Comment by: John G on 10th April 2020 at 15:18
Dave: That's a bad tale Dave, however it could have been his wife, after warning him that the number thirteen was unlucky for some.
Comment by: Dave lewis on 10th April 2020 at 15:50
Ha ha, you could be right john there was a lot of large families back then was it because they had no TVs, makes you wonder how they kept them all fed.
Comment by: Ken R on 10th April 2020 at 17:02
A good canal photo. Is the pub in business yet? it was going through various stages, and never seemed to get completed. .
Comment by: WN1 Standisher on 11th April 2020 at 10:57
No Ken, its still closed. Was undergoing lots of work and an extension to the rear but that dried up over a year ago. I can't understand how a pub located where it is selling the right food at the right price couldn't make a go of it. Would be a little gold mine in the summer.