Photos of Wigan
Photos of Wigan
Album Contents
Album Contents
Wigan Album
Platt Bridge
8 Comments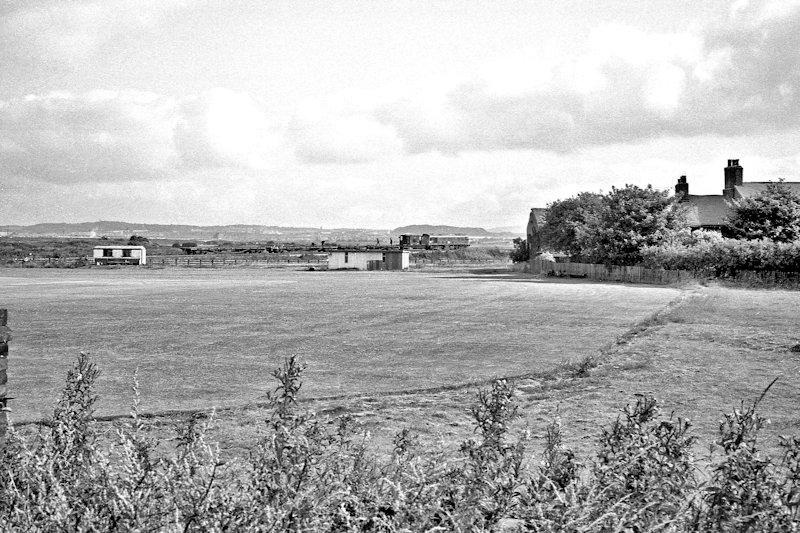 Platt Bridge
Photo: Tom Sotch
Views: 1,039
Item #: 32046
Spring View cricket field Dower House on the right , the ballast train is on the Whelley loop line that ran behind the ground. July 1974
Comment by: john on 5th April 2020 at 15:11
Ace picture. I lived in PB for a while and remember this scene.
Comment by: Philip G. on 5th April 2020 at 15:41
A nice picture Tom, and one which wouldn't have looked half as nice had there been a distracting half-compliment of players involved.
Comment by: Arthur on 5th April 2020 at 16:28
Not long after 1974 Tom, the line was lifted.
Comment by: Veronica on 5th April 2020 at 16:34
Another lovely scene even without colour..
Comment by: Geoff on 5th April 2020 at 18:28
A very good and well composed photograph as usual Mr Sotch!
I can't believe that Dower House was allowed to be pulled down.
Comment by: Mr X on 6th April 2020 at 11:40
The area between Manchester Road and Warrington Road, Ince is Anberswood Common. In this 1974 view there is a diesel locomotive pulling a ballast train on the Whelley loop line. This line was soon to be finished that left the main line near Springs Branch, went through Higher Ince behind the recently closed Morrisons, through Whelley, and Haigh Plantations to rejoin the main line in Standish. I don't know when Dower House was demolished, and back then there are hardly any trees, unlike today. Rivington Pike and the Winter Hill television transmitter should also be clearly visible but they are not.
Comment by: Brendell on 7th April 2020 at 09:41
I used to walk past this field on the way to school every day up to the early 60's from Spring View. We never knew that area as Amberswood Common - just referred to it as "the Moss". I lived in Moss Street which led off Warrington Rd on to "the Moss". There used to be more info about the Dower House on the home page of Wigan World.
Comment by: Pw on 11th April 2020 at 08:37
Forgot about that Brendell,we too always called it the Moss