Photos of Wigan
Photos of Wigan
Album Contents
Album Contents
Wigan Album
Central Wagon Works
9 Comments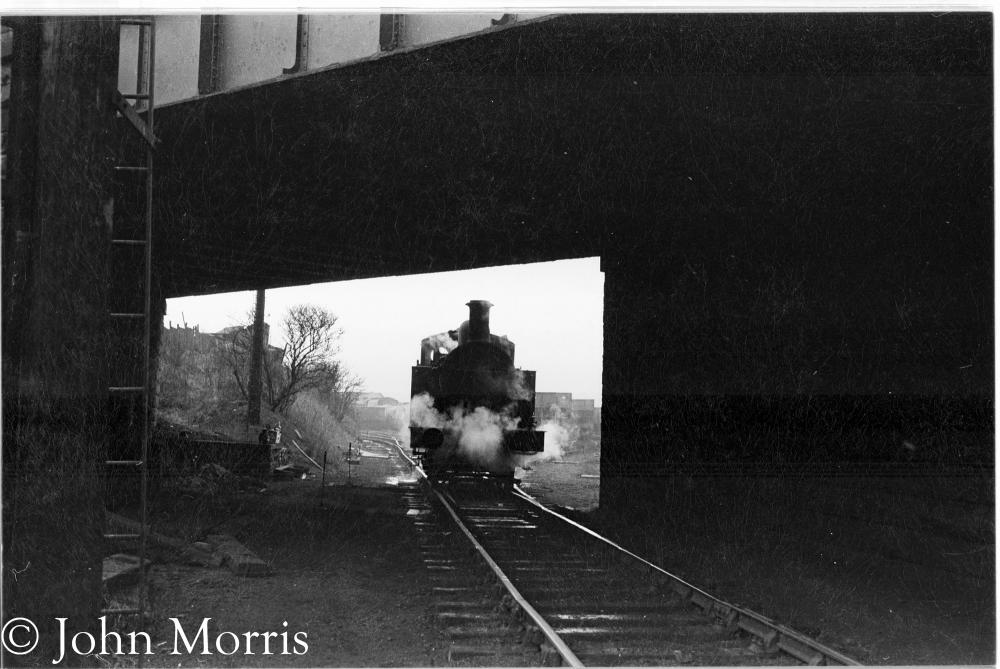 Central Wagon Works 1964
Photo: John Morris
Views: 1,080
Item #: 30952
The "Jinty" tank locomotive used to move locomotives from Springs Branch to Central Wagon Works
Comment by: Alan on 13th February 2019 at 15:16
Would this be the bridge that carries the Wigan to Hindley line?
Comment by: Jarvo on 13th February 2019 at 18:40
This Jinty is passing under the main road that went past the Old Hall public house. Manchester Road, I think?
You are quite correct, Jarvo, it is the same loco as in the other photo of the Jinty, which gives you a better idea of the location.
Comment by: Handsomeminer on 14th February 2019 at 13:18
It's the bridge on Warrington rd lower Ince between the old hall and the site of st Mary,s church
Comment by: Jinksi on 14th February 2019 at 22:23
Spot on handsomeminer about 200 yds from were our was on Warrington Rd just past St Mary's Church.
Comment by: Jinksi on 15th February 2019 at 09:10
Ment to say that's were our house was
Comment by: Owd viewer on 15th February 2019 at 10:48
Same here Jinksi we lived about 200y from the bridge on Warrington road.
Comment by: gibo on 16th February 2019 at 17:58
you caunt walk under that bridge now because a few years ago they bricked up each side and filled in between with concrete instead of replacing the bridge
Comment by: S&T Man on 21st February 2019 at 03:44
These handpoints were sometimes known as shuffle Junction,that's Warrington Road overbridge above, this photo is looking towards Springs Branch No2 signal box & engine shed.