Photos of Wigan
Photos of Wigan
Album Contents
Album Contents
Wigan Album
Frog Lane, Wigan
9 Comments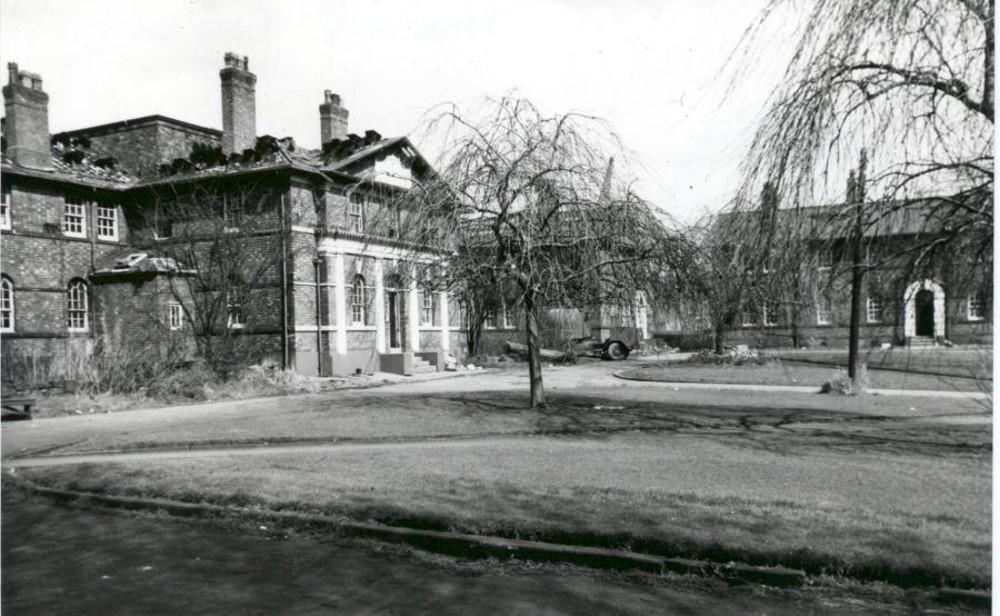 Work House
Photo: RON HUNT
Views: 1,449
Item #: 30431
Photo of the Work House prior to demolition
Comment by: Pete S on 12th April 2018 at 16:31
Did this become the old Frog Lane Hospital in Frog Lane prior to being close and demolished possibly early 1970s
Comment by: paul on 12th April 2018 at 16:42
It was a hospital in the 60s, my granddad was in there, he worked in the pit from 13 to 65, he was very well looked after at Frog Lane.
Comment by: Owd viewer on 12th April 2018 at 20:14
Don't you think this is a lovely building, Wigan council at it again.
Comment by: DerekB on 12th April 2018 at 21:06
After it was Frog Lane Hospital it, or part of it, was occupied by the Makerfield Water Board. A mate of mine, can't recall why, but he worked the switchboard there overnight. We used to call on our way home from the pub to play cards with him till the early hours.
Perhaps, Owdviewer, you're not as old as you like to put across - the Workhouses, whatever they were subsequently used for, were hated. My dad refused, in the 1980s, to be taken to our local hospital in Liverpool - because it had been the Workhouse. I was at the opening of the Housing Association buildings now on the site - and the then Rector, Malcolm Forrester, expressed the feeling that many in the community were glad to finally have seen the back of these hated buildings.
Comment by: Owd viewer on 15th April 2018 at 12:16
Rev David if this was a one off OK but I was meaning the amount of buildings we have lost in the past.
Comment by: AH on 16th April 2018 at 12:25
My grandfather died in frog lane hospital he never wanted to be admitted.said it was the workhouse
Comment by: DTease on 17th April 2018 at 11:06
In the days before State Pensions became the norm and after a great many reforms the old Workhouses did a very good job of caring for old people who could no longer care for themselves and had no family willing or able to do the job. Sadly they never lost the terrible fear and loathing that they rightly earned in Victorian times.
Comment by: Julie Bromilow on 22nd April 2018 at 18:10
Old doesn't necessarily mean it is better than new. I agree a lot of buildings demolished are better than what replaced them but just blaming the council when most were demolished by private companies and individuals is unfair. If no-one demolished anything then the same people would complain because everything looked old and tatty.