Photos of Wigan
Photos of Wigan
Album Contents
Album Contents
Wigan Album
MARKET SQUARE BUS STATION 1984
5 Comments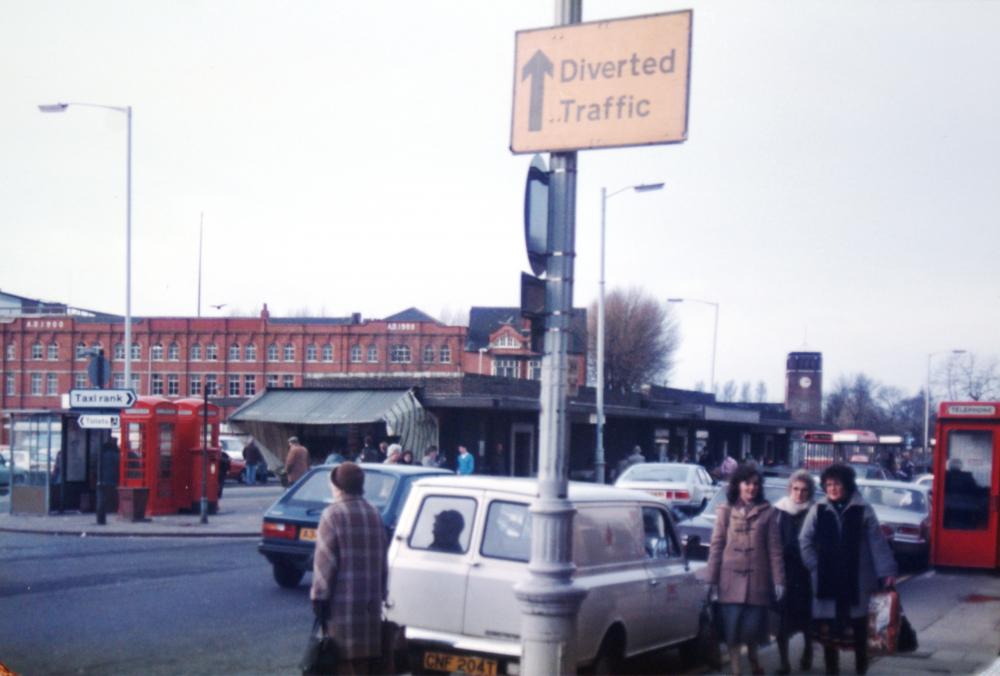 BUS STATION MARKET SQARE 1984
Photo: GEOFF GASKELL
Views: 1,857
Item #: 27200
BUS STATION MARKET SQARE 1984
Comment by: irene roberts on 11th December 2015 at 18:29
I remember the old bus-station well; those two old-style 'phone-boxes, and the green-and-white canopy at the end of the bus-station was where the newsagent's stand was. There was a café about halfway along...wasn't it called The Baked Potato? My son Jamie always developed a sudden thirst there, (as children always have and always will when you pass a café!).
Comment by: Carolaen on 11th December 2015 at 18:53
From the fashions and the cars this looks more like the 1970s than the 80's the T reg (1978) van looks very new. Howvere details apart what a wonderful picture took me right back to the 1960s when i would cross the road just about where the woman in the checked coat is and go acros the market square on the way to the Grammar School also visible in the distance. Another part of wonderful wigan that has disappeared for ever.
Comment by: Sir Bob on 11th December 2015 at 22:27
Carolaen
The blue car in the foreground of the picture as got a 'A' (1983) registration, which would put the picture as being took in about 1984 and the blue car is a Talbot Horizon.
Comment by: Carolaen on 12th December 2015 at 10:02
Sir Bob - fair enough I'm not a car expert. It was mainly the clothes which looked a lot more 70's than 80's.
Comment by: Kenee on 14th December 2015 at 09:53
I can't remember the name of the cafe but they did very good posh chicken sandwiches (cut in triangles). Freshly made, not sealed in plastic like they are now.