Photos of Wigan
Photos of Wigan
Album Contents
Album Contents
Wigan Album
Ashton
6 Comments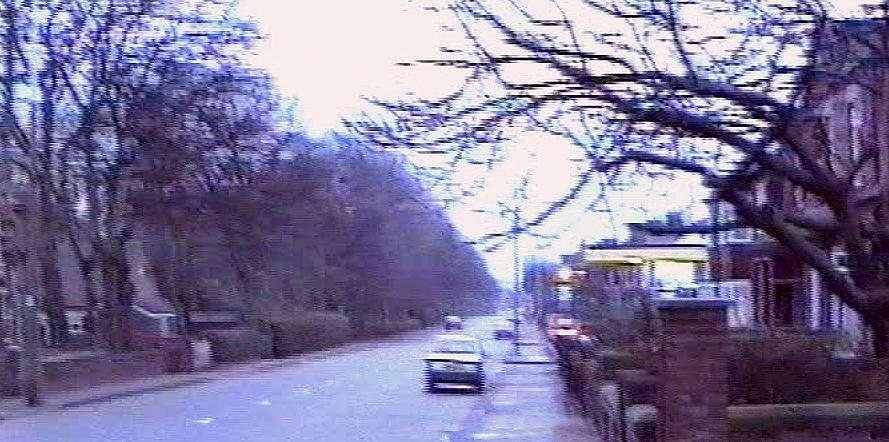 Wigan Road, Ashton, 1990
Photo: Al
Views: 1,826
Item #: 26989
Wigan Road, Ashton. Date: December 1990. Looking down Wigan Rd towards Ashton town centre, the long gone petrol station and Eavesway's garage can be seen on the right, the site of which is now flats.
Comment by: Eddie. on 13th November 2015 at 15:54
The house on the right of the picture with the tree in the garden is at the junction of Wigan rd. and Ashland avenue. There used to be a bloke lived there called Bill. I forget his last name, but he had a picture framing shop somewhere in Wigan. He had a big wooden boat rotting away in the street outside his house for many years. He also had a dog that went with him to the Jubilee club just down the road. The dog used to get a packet of dolly mixtures from behind the bar every time it went in there.
Comment by: Eddie. on 13th November 2015 at 17:34
I've just remembered his name, it was Bill Taylor. I think the dog's name was Mitch, or something very similar.
Comment by: Eddie. on 13th November 2015 at 17:56
Funny how things have a habit of slotting together. I think the picture framing shop that I mentioned in my earlier comment is the same one that Ron Hunt refers to in his photo of the demolition of premises in Darlington St. I've only just seen Ron's comment.
Comment by: Al on 14th November 2015 at 21:29
I think I do recall seeing something like a rotten boat in a garden around there. Regarding the petrol station, there seems to be very few of them around (local ones I mean), they were very convenient, even the one near the pit pony has gone. I know Gorners used to be both a car garage and petrol station at one time.
Comment by: Eddie. on 14th November 2015 at 21:54
You can blame the supermarkets for that Al. The same thing happened with corner shops did it not ? The bottom line is, we're all to blame, we all like to save a few bob. After all, it wouldn't have happened if we hadn't allowed it to happen would it ?
was pedaling up here with Stan Hart after work at Cromptons in the 60s when Batman & Robin passed us in the Batmobile going to Wigan to open a supermarket.