Photos of Wigan
Photos of Wigan
Album Contents
Album Contents
Wigan Album
higher ince
12 Comments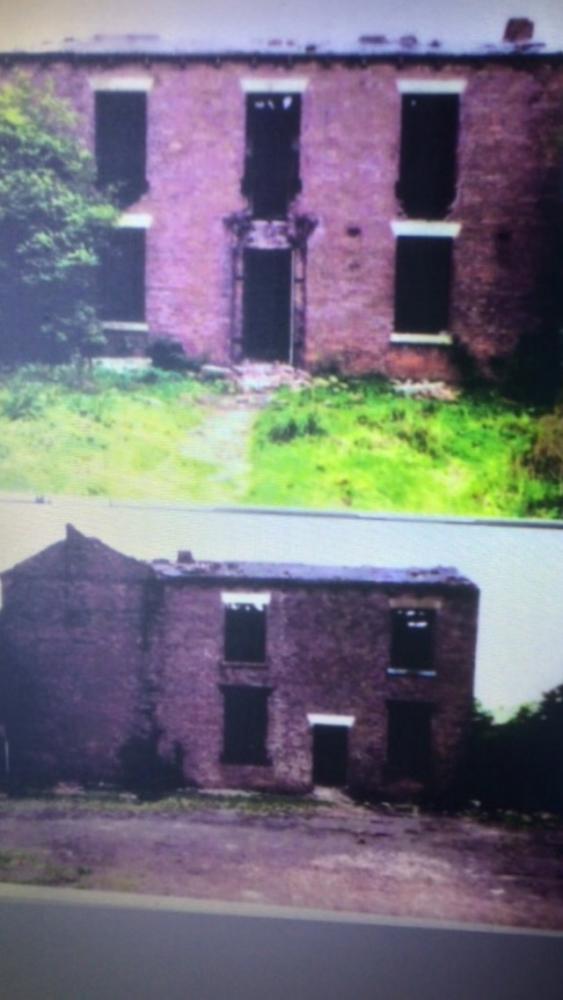 Hemfield House 65 Hemfield road, Higher Ince, Wigan WN2 2EZ
Photo: Patrick Gracey
Views: 1,809
Item #: 26851
This house was built for Wigan Coal and Iron Company it was built in 1869 and demolished on the 8/11/1991, I have all the people's names dates and positions they had within WCIC, Thomas McLeod Percy and his Brother Matthew both were managers both lived in Hemfield House, the Percy's were very important people, in the coal industry there father Francis was also manager he lived in kirkless Hall from 1869, Thomas was also chairman of the council in 1903 I hope to start a blog showing the history of WCIC that time forgot
Comment by: Cordy on 9th October 2015 at 09:29
Did Roy Baron and his family live there in the 1980s ?
Comment by: Patrick Gracey on 9th October 2015 at 14:53
Yes he did, the Baron's lived in Hemfield house from 1955 till 1989, Ernnie was the last to live in the Hemfield house and he was a timber merchant till he died
Comment by: Joseph on 9th October 2015 at 15:17
Helped Ernie Baron out here with his wood cutting, he was amazing using that bandsaw fast and efficent, didn't give you time to turn around before the next length was cut and waiting.
Hemfield house housed some very important people well before Ernie I have heard so many good story about him and a real character of Ince, however I am starting a blog as I now have all the history on this house from 1869 to 1991 it was originally built for WCIC Thomas Mc Leod Percy was a manager and lived in Hemfield house in 1881 on Ince Town Hall There is a plaque Thomas McLeod Percy was chairman of the council I have all the paper work from the trustees who have owned and sold all the land belonging to WCIC there is a problem with starting the blog however when it's up and ready I will put it all on, its very interesting, Wigan Coal and Iron Company a lot of the history time forgot , a real shame
Comment by: Garry on 9th October 2015 at 19:10
Ernie liked a pint or two as well.
Comment by: Garry on 9th October 2015 at 20:19
Are you sure it was a bandsaw Joseph and not a table saw.
Comment by: Cordy on 10th October 2015 at 00:41
Yes, Ernie liked a pint; so did his son Roy. In the 70s I sometimes had a pint with Roy in a pub further up Belle Green Lane than the Bush - on the other side of the road. Brothers Joe and Jimmy Tomlinson went in there too. From memory Roy's wife was Cynthia; a very nice lady.
Comment by: Joseph on 10th October 2015 at 09:22
It was a table saw, Garry you are correct, don't know where I got bandsaw from. The scream of it when cutting wood is a sound never forgotten. Someone had a bandsaw though, it will come to me.
Comment by: Joseph on 10th October 2015 at 09:26
Patrick Gracey, are you the chap with the horses who helped the kids up Belle Green Lane? Did you manage to keep the stables or did the council end it?
Comment by: Patrick Gracey on 10th October 2015 at 13:56
Yes that's me, it wasn't the council, the council have found me new land and also give me planning permission to build a New Equine Therapy Centre to carry on working with the kids in the community and Schools, it was a retired Solicitor and a estate agent who collected the rent for pit houses belonging to WCIC, the Solicitor was acting for two clients the Crawfords of Haigh Hall and the Walmesley family formerly of the Westwood and inglewood Abram both abused there positions and produce crawfords papers making out they where Walmesley, because they had access to both sets of papers, C T G Walmesley of Abram never owned WCIC
Comment by: Joseph on 10th October 2015 at 16:05
That's great news, Patrick. Good luck with your plans, hope it's a great success for you and all involved.

Best Wishes, Joseph.
Comment by: tom on 12th October 2015 at 14:35
The pub was the prince of wales