Photos of Wigan
Photos of Wigan
Album Contents
Album Contents
Wigan Album
Wigan Wallgate Station
8 Comments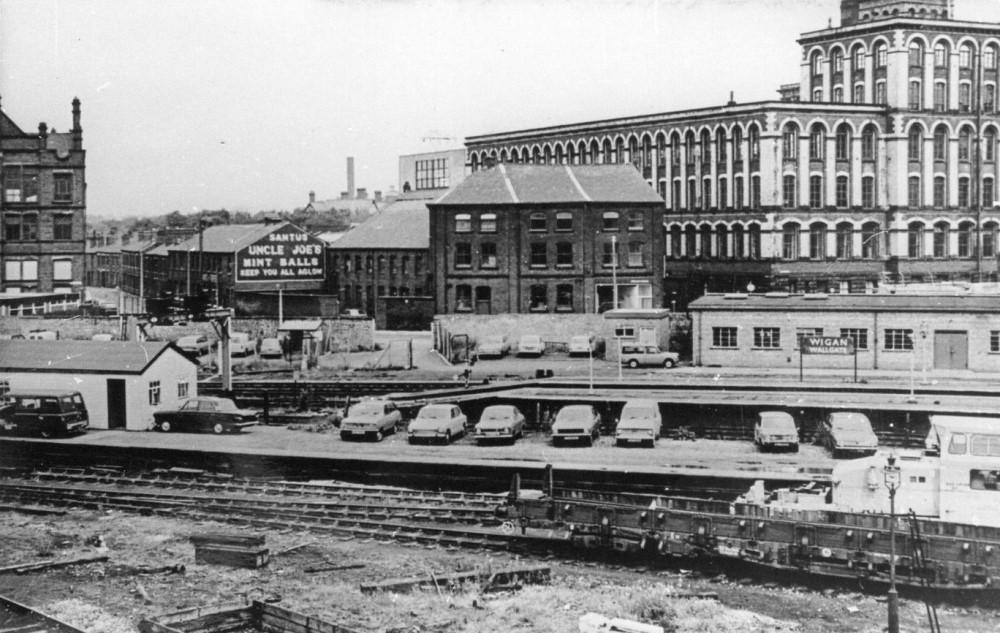 Overview
Photo: RON HUNT
Views: 1,973
Item #: 26531
View taken looking north 1960's.
Comment by: MikeW on 1st June 2015 at 17:01
I can see what I think is a mini clubman in there, launched 1969
Comment by: MikeW on 1st June 2015 at 17:04
Looking closer it would appear there is also a marina and an avenger in the line, if I am right it cant be any earlier than 1971
Comment by: Colin Harlow on 2nd June 2015 at 10:06
Looks very much like the Hillman Avenger, first built in 1970. Very good photos Ron.
Comment by: WN1 Standisher on 5th June 2015 at 10:24
The cars appear to be from L to R, Mk1 Cortina, Vauxhall Viva estate, Triumph 1500, Mk 1 Escort, Hillman Avenger, Vauxhall Viva van, Mini Clubman and finally Hillman Hunter. The 4x4 looking vehicle on the other platform above the Viva van looks out of place though. Has the look of a Landrover Discovery. Great photo Ron, keep 'em coming
Comment by: Colin Harlow on 5th June 2015 at 19:13
I agree with WN1 Standisher, you've appear to have named the cars correctly. The car that looks very much like a landrover Discovery, is in my opinion a HILLMAN IMP estate car, renamed the HUSKY. In production 1967-1970.
Comment by: DerekB on 6th June 2015 at 15:16
The first Hillman Husky was a shorter wheel based derivative of the bottom of the range Hillman Minx Special. The Husky was introduced in 1956 and retained, along with the Minx Special, a side valve engine, when all other Minx variants went OHV. The vehicle in this photo looks to be too big physically to be a Husky. Having said that, I can't distinguish what it is.
Comment by: WN1 Standisher on 7th June 2015 at 15:38
It reminds me of when you are watching a film and there is a continuity error, like the red sports car in the background during the chariot race in Ben Hur. The 4x4 looks out of place in the photo and is a mystery. Great photo all the same.
Comment by: EX IMP OWNER on 7th June 2015 at 17:26
Colin Harlow's right it is indeed a HILLMAN IMP ESTATE., not a 4x4 at all.