Photos of Wigan
Photos of Wigan
Album Contents
Album Contents
Wigan Album
Wigan Wallgate Station
7 Comments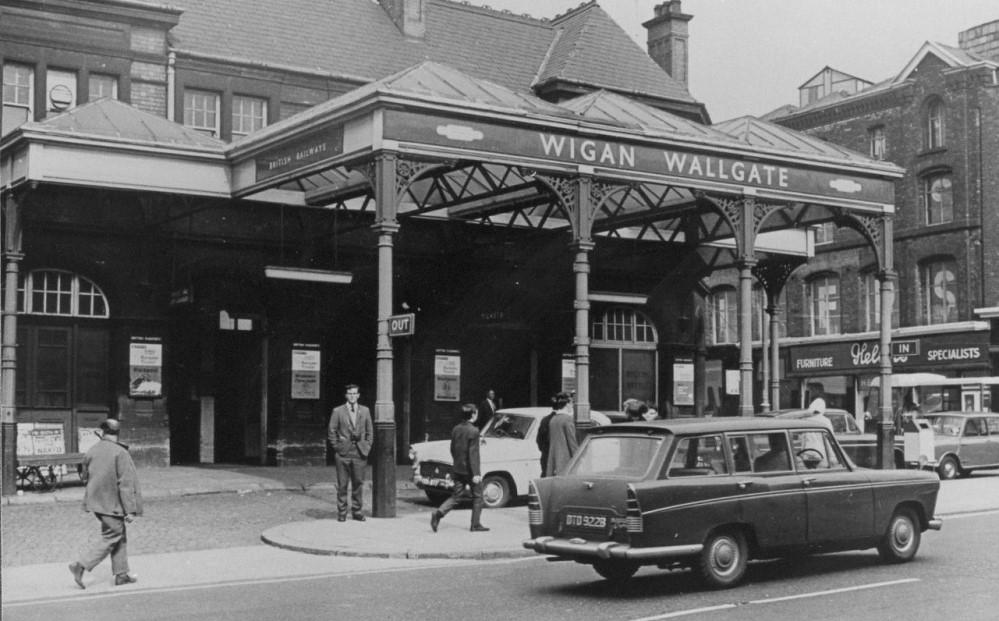 Front of Station
Photo: RON HUNT
Views: 1,787
Item #: 26530
Photograph taken from Wallgate 1960's
Comment by: Albert. on 3rd June 2015 at 11:13
Was there ever a pedestrian crossing in front of the station? if not, was there one further down, towards the railway bridge?
Comment by: gibo on 3rd June 2015 at 17:48
there was never a crossing on that part of wallgate. The only place to cross with protection was the top of library street were the police man was directing traffic.
Comment by: Mick on 3rd June 2015 at 18:29
There was one outside the station, Albert. Later replaced by a 'Pelican' crossing.
Comment by: Mick on 3rd June 2015 at 18:59
Gibo - photo number 20653 in this collection clearly shows the belisha beacon for the crossing outside the station ,in the 1950s.
Photo number 11683 dating to the late 1970s/early 1980s, clearly shows the Pelican crossing which replaced it. I used this crossing 5 days a week for years, on my way to work, after getting off the bus outside the Victoria Hotel.
Comment by: A.W. on 4th June 2015 at 09:57
There was always a crossing outside Wallgate Station, though I think the crossing on King Street West is relatively new.
Comment by: Dougie on 5th June 2015 at 21:25
You've been putting some good old photo's up Ron thanks for sharing them with us
Comment by: david on 9th July 2015 at 13:25
Two Diocletian windows in the building.