Photos of Wigan
Photos of Wigan
Album Contents
Album Contents
Wigan Album
Wigan Wallgate Station
9 Comments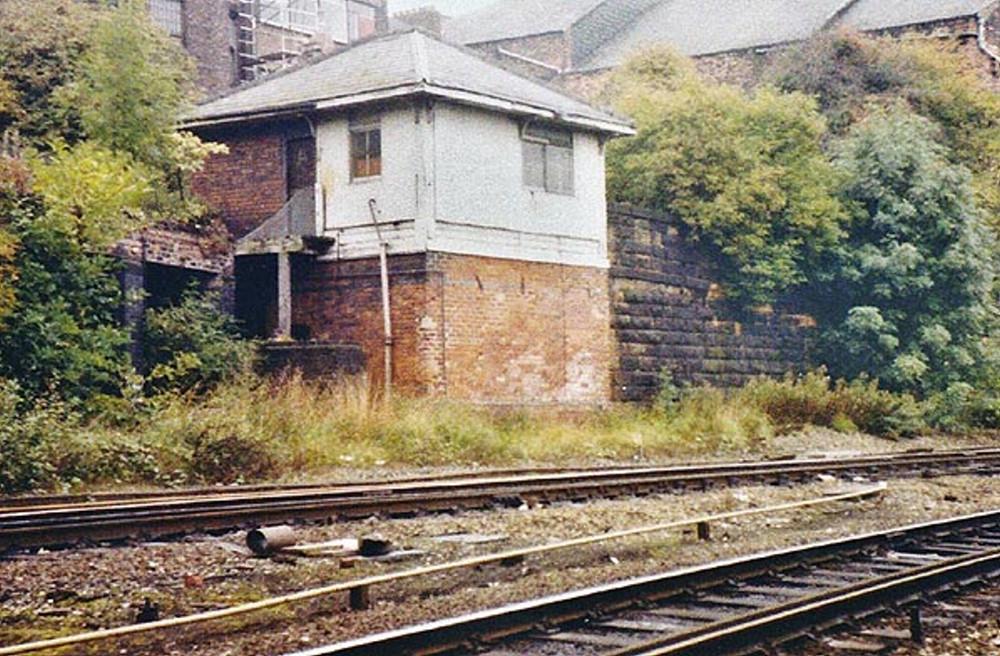 Signal Box
Photo: RON HUNT
Views: 1,504
Item #: 26503
Wigan No.2 Signal Box
Comment by: Mick on 22nd May 2015 at 17:35
In its later years, this box was 'decommissioned', and used as a cabin by maintenance crews.
Comment by: Jarvo on 22nd May 2015 at 18:14
The neglect of a once proud railway network: the overgrown shrubs and the wild uncut grass. Notice the weeds growing through the ballast near the tracks. In the post war years through the fifties and early sixties, this would have been unthinkable. How long ago it now seems when Permanent way men had a pride it what they were doing.
Comment by: alan winstanley on 22nd May 2015 at 18:53
The building above and just to the right is the old county cinema, that would have been seen coming out from wallgate off to bolton or manchester
Comment by: John on 22nd May 2015 at 19:12
jarvo, Back then plate layers had a length of track to maintain and do everything on that stretch of track aprox, 1 mile .nowday,s they 10 times as much.
Comment by: Garry on 22nd May 2015 at 19:54
Good point Jarvo. Our railways were so clean back then, today an overgrown mess of trees and wild grass.
Comment by: Alex on 23rd May 2015 at 09:58
Steam would have blown any growth away Jarvo, the burnt coal and ashes put a stop to it.
Comment by: Julie on 23rd May 2015 at 18:59
Jarvo, your last sentence speaks hugely for itself. My only ask is , are we chasing a world no longer ours?
Comment by: Syd on 29th May 2015 at 13:17
The one thing that is absolutely guaranteed never to change, is that things will always change. Whether that is a progressive step is subjective, but to fondly remember a time since past is something that no one can take from you, remember it well!
Comment by: Sir Bob on 14th June 2016 at 11:14
Everything changes, but nothing alters.