Photos of Wigan
Photos of Wigan
Album Contents
Album Contents
Wigan Album
Ashton
9 Comments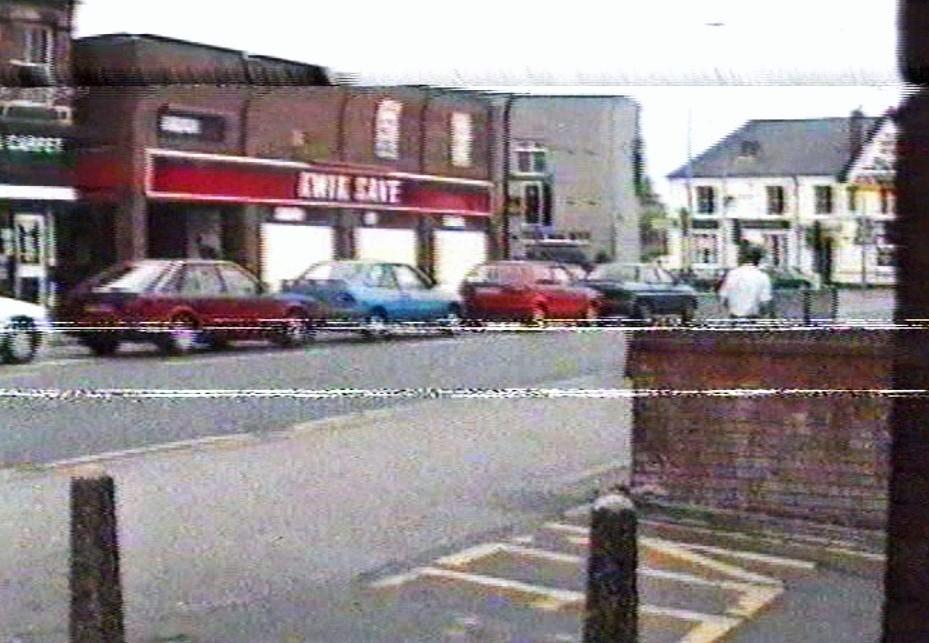 Gerard St, 1995
Photo: Daz
Views: 3,325
Item #: 25466
Gerard St, Ashton, showing the former Kwik Save store, now the site of The Sir Thomas Gerard pub. Date: May 1995.
Comment by: whups on 17th August 2014 at 18:27
pity you did,nt have an earlier pic with the old methodist church in it.
Comment by: Garry on 17th August 2014 at 19:22
Has it been taken off TV?
I really do miss Kwik Save, very good discount stores...just like Aldi, nothing fancy so you pat less for food.
Comment by: Daz on 17th August 2014 at 21:51
It's a still shot from a home video, quite a worn one too, hence the fuzzy lines.
Comment by: DerrickCunliffe on 17th August 2014 at 23:21
Kwik Save, Simply The Best Better than all the rest, Best
job we all had working for Kwik Save it was a very sad day
when it closed,Come back Kwik Save. D.C.
Comment by: Alan on 18th August 2014 at 08:23
Daz, transfer it DVD, that way there's not fuzzy lines on still, and a much clear film.
Comment by: Daz on 18th August 2014 at 10:56
Alan, the lines are on the original VHS tape itself and not part of the freeze frame; it's due to ware/graduation through constant playing or where the tape has been damaged. I had captured the shot onto a capture device on my PC, but there's no way of obscuring or getting rid of the lines as they're on the tape. It doesn't matter what you transfer it to, the lines will still be there. I could've tried using photoshop to blur the lines or hide them, but there's not much point. I haven't many still photos of places, hence why I've still a screenshot from video.
Comment by: Gerry on 26th August 2014 at 09:14
No wonder folk can't spell correctly ......I dislike company's who spell like this.......KWIK. For Quick. And Krazy for crazy as in Krazy Kuts. There are many more......
Comment by: Gordon on 29th August 2014 at 19:27
I prefer Gerald instead of Gerry!
Nothing at all wrong with KWIK as in Kwik Save.
Comment by: Garry on 31st August 2014 at 11:13
Gerry, Gordon's right..I think you've put your foot in it!