Photos of Wigan
Photos of Wigan
Album Contents
Album Contents
Wigan Album
Scholes
7 Comments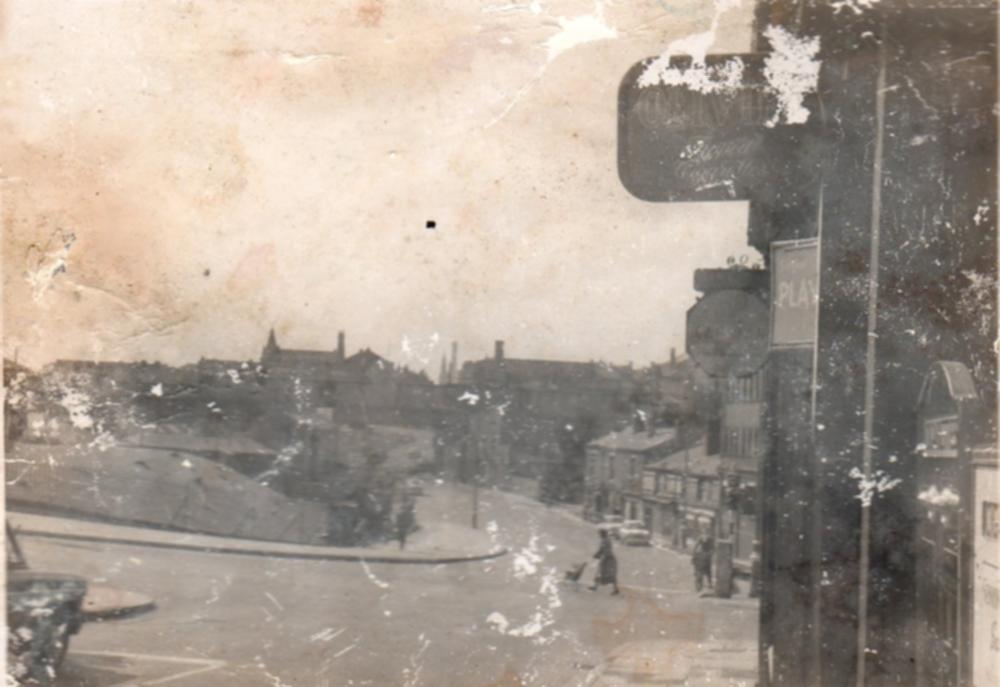 Scholes Crossing
Photo: RON HUNT
Views: 2,859
Item #: 21219
Photograph submitted by Marguerite Isherwood. Thought to have been taken by Jim Isherwood. Sorry about the quality but this photograph, along with 5 more(see others I have put on the site) I spent a couple of hours last night "cleaning up" only for the file to have been deleted by mistake.
Comment by: irene roberts on 9th August 2012 at 10:07
Don't worry about the quality, Ron. These are a bit of Wigan history.
Comment by: Thomas(Tom)Walsh. on 9th August 2012 at 11:19
Thank you Ron,these photograghs bring back many memories .The shop on the right is Livsey's tabaconist's ,further down The Bluebell .
Comment by: henry7 on 9th August 2012 at 15:06
Great set of photos, thanks to both you and Maguerite.
Comment by: Maureen Andrews nee McGovern on 10th August 2012 at 15:04
That really does bring the memories back..my Dad was a lorry driver..and every so often I would stay off School just to go with him on long distance trips..he would always stop at Liveseys for his Woodbines..and of course that's the first time I've seen that shop since then..lovely memories..thank you again Marguerite and Ron.
Comment by: Alba on 12th August 2012 at 16:50
This is after the traffic lights were installed,no bobby on point duty.The buildings in the distance beside the cars are two storey and there is a four storey building adjoining them towards us. That was Andertons sewing factory which employed a number of young ladies. and the Shovel and Broom was next door (Not in Sight)
then there was a Mrs Hanley,s S/H funiture shop,Knellers grocers and Callands chip shop on the corner of School Lane
Comment by: JohnAlan on 13th August 2012 at 15:51
It's all been said - what great photos these are invoking so many wonderful memories of growing up in Scholes. Bused up and down countless times into and back from Wigan, although I walked with St Catharine's Church walking days as a young boy and with St Catharine's BB up and down Scholes and parish streets. When I walked into town my ususal route was down Greenought St, Orchard St then Crompton St up Watkin St by the side of the Ritz into Station Rd.
My wife Pauline started work at Anderton's sewing factory in the mid sixties straight from Whelley SM.
Comment by: GeorgeB on 26th January 2014 at 23:37
The great beauty of these photos, regardless of "quality" is that they reaffirm fading memories we have of long ago, sharpening old imagined images - it's an affirmation of our past existence and as such they are very special to us. Thanks for posting.