Photos of Wigan
Photos of Wigan
Album Contents
Album Contents
Wigan Album
New Springs
12 Comments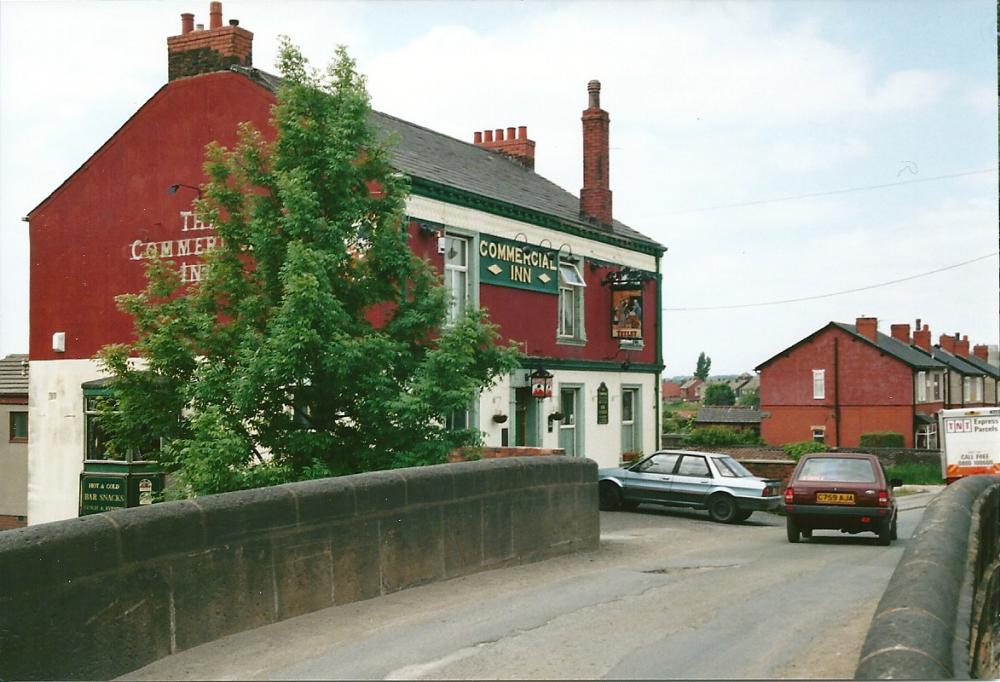 The Commercial
Photo: Dennis Seddon
Views: 2,934
Item #: 20425
The Commercial, New Springs in happier times.
Comment by: Jimmy m on 16th April 2012 at 10:21
Is this pub still there? Can you please tell me how would I get to it? I would really like to go.
Comment by: Loz on 16th April 2012 at 13:09
Still there but closed the last time I went past. It's near Top Lock.
It's on Cale Lane, New Springs, where the lane crosses the Leeds to Liverpool canal.
Comment by: Scholes Malc on 16th April 2012 at 19:42
Was even a dump when it was open!
Ossie Butler was landlord there at one time
Comment by: Steve farnworth on 18th April 2012 at 20:57
I remember jimmy hatton in the 70s the beer was noted as being one of the best in the area and it was a very tidy and busy little pub.
Comment by: Jimmy m on 20th April 2012 at 23:16
I went for a ride today and found this pub. It's in a very sorry state.
Comment by: Gareth on 30th April 2012 at 00:48
The Commercial has been closed for a few years now and at the time of writing is in a very bad state.
A fire has also took away most of the bar ceiling, although work has now started on transforming the pub (rumours) into two houses.

Sad end to a once good pub....RIP Commercial.
Comment by: Tom Walsh on 9th May 2012 at 22:43
The Comercial,was run by Mrs Lythgoe ,(nee Egan) in the1940s through to the late 1960,possibly as late as the early 1970s. Her husband Tom helped, but the licence was held by Nelly ,she was a formidable woman who ran a tight ship,no swearing in the Commerciel in her day, she was a very kind person,who did lots of good works that nobody knew about.R.I.P.to them both.
Comment by: dennis litherland on 26th July 2012 at 01:22
does anybody know who owns the pub now?
Unfortunatly, I doubt these premises will open as a pub again.
Comment by: Ann on 25th August 2015 at 15:57
Best pub in Wigan when jimmy hatton had it, it was that full weve even had to sit on the stairs
Comment by: Neil Cain on 13th January 2016 at 16:27
Would any local historians know if there was an earlier Commercial Inn in a slightly different location, maybe nearer to Marsh House area. Talking about 1860s.