Photos of Wigan
Photos of Wigan
Album Contents
Album Contents
Wigan Album
Parson's Walk
5 Comments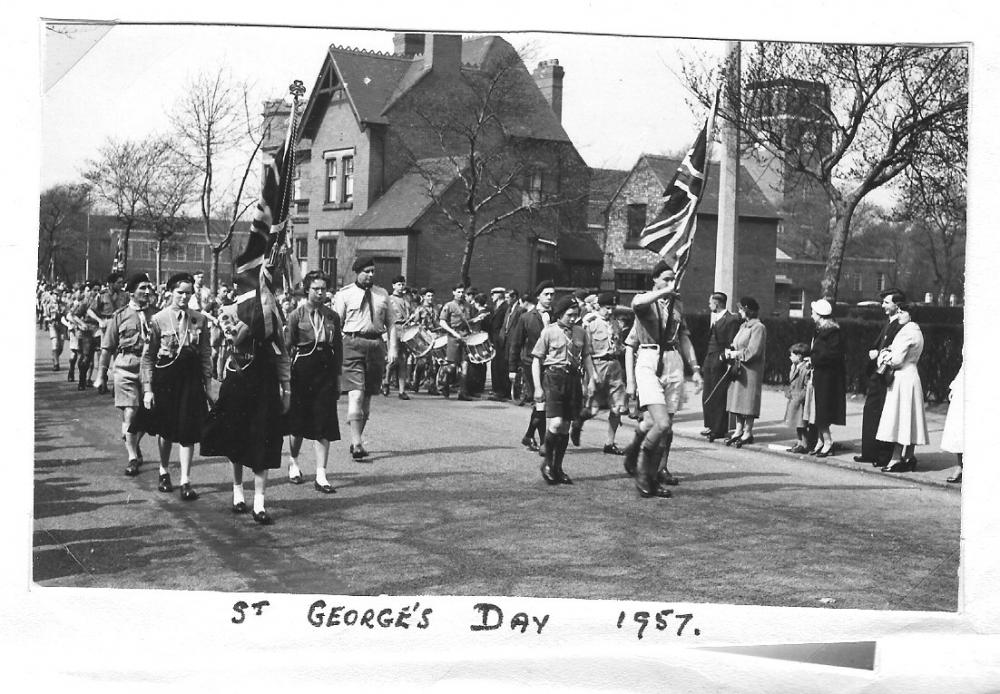 Parson's walk
Photo: Neil Parkinson
Views: 1,951
Item #: 19250
Walking Day 1957. Doesn't look much different from this angle. Would've been interesting to see a picture looking to the right.
Comment by: dc on 22nd December 2011 at 15:26
Memories good Picture Neil.
We have the building at the back the Drumcroon Gallery that had to close due to a lack of funding and to the right Mesnes Playing Field, all will disappear to accommodate for the new Boys & Girls Club, or should I call it the Whelan & Ainscough Centre
I could think of a number of derelict sites in the Wigan area that could be more appropriate to use to facilitate this new club and let us keep some of our town centre history after all there is very little left.
Comment by: horace on 23rd December 2011 at 08:04
I couldn't agree more dc. Give it a year or two and it will have been turned into something more commercially viable. What sort of Local Government rolls over to the tune of a Developer like this lot, giving up precious green space in the town centre when half the Borough looks like downton Beruit on a bad day. The Planners and Councillors will no doubt be queuing up at the opening ceremony telling us all how wonderful it is to have such benefactors. It seems some people have lots of money when it comes to development, but none when it comes to the transfer window.
Comment by: Al C. on 23rd December 2011 at 10:09
Drumcroon used to be Dr Jones's surgery until about 1977, he and his wife were both Doctors.
Comment by: Alan H on 23rd December 2011 at 14:17
The council have been trying to build on the Mesnes Field since 1950. now they have succeeded on Parsons Walk side watch for the rest of the green bits disappearing. Why wasn't the Club built on the site of the old Police Station?. Ideal site, removes an eyesore and a handy car park opposite.Council vandals strike again!
Comment by: dc on 23rd December 2011 at 18:37
Alan H I did suggest to the old police station site to the council they said it was to close to all the bars in King Street who created the current set up in King Street? The Council!