Photos of Wigan
Photos of Wigan
Album Contents
Album Contents
Wigan Album
Ashton
4 Comments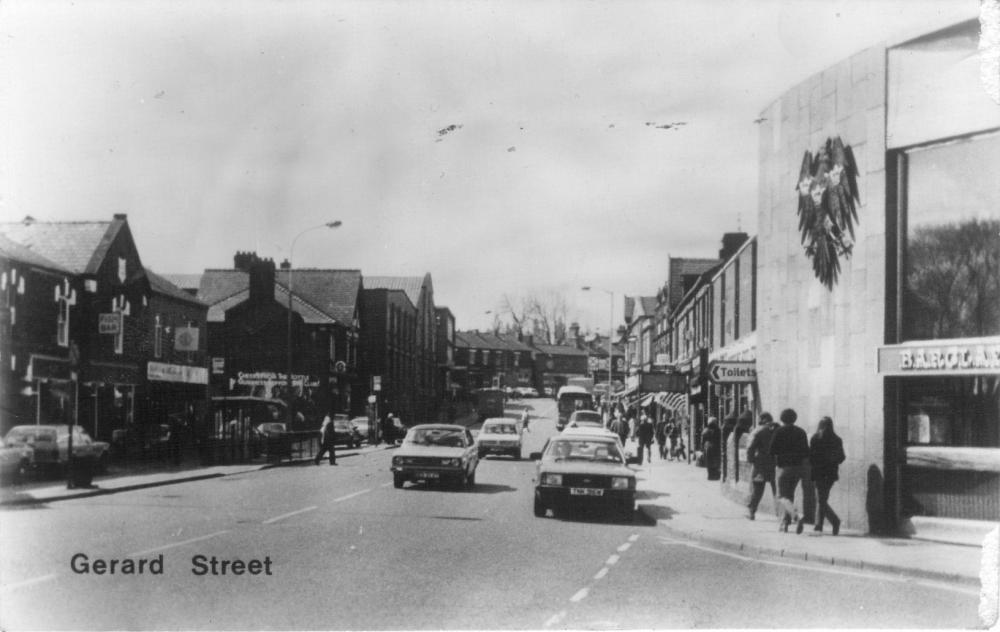 gerard st
Photo: pat
Views: 2,272
Item #: 18426
old gerard street
Comment by: Karin on 2nd October 2011 at 09:25
This look approximately 1970's is that right?

I can see the old Cromptons on the left. They should have left the frontage of the Cromptons building on Gerard Street, sandblasted it and re-pointed it. They could have demolished the rear and built the shopping centre attached to the old Cromptons original frontage.

They did this with the Ship Pub (Yates Wine Bar) and the new Grand Arcade in Wigan. This has kept the frontage on Millgate traditional looking.
I lived in Ashton in the late 1970's. It was a brilliant little place to shop, and the market was second to none for its size.

I visited again a couple of years ago and I couldnt believe it! It was like a ghost town full of takeaways! Half the shops in the arcade above the supermarket were empty, and when I went through to the back, expecting of course to see the market, it was a car park with a bloke selling wool from a van!!

I know they've built new shops on the other side of the road, but what about all the other existing buildings that are left empty?

Its certainly not the bustling little town I remember. You could get anything from Ashton at one time. Now takeaways and a huge pub on the main road have taken all the lovely little shops places. Sad, or am I just getting old and turning into Victor Meldrew?
I am fairly convinced this is an early Saturday morning shot and that is me on the right walking to AGS in front of Chris Dowd and Col Corless - we were heading to detention by 9am - could be totally wrong tho' :-)
Comment by: walt on 16th August 2013 at 14:18
w reg mark 4 cortina is 1980?