Photos of Wigan
Photos of Wigan
Album Contents
Album Contents
Wigan Album
Scholes
9 Comments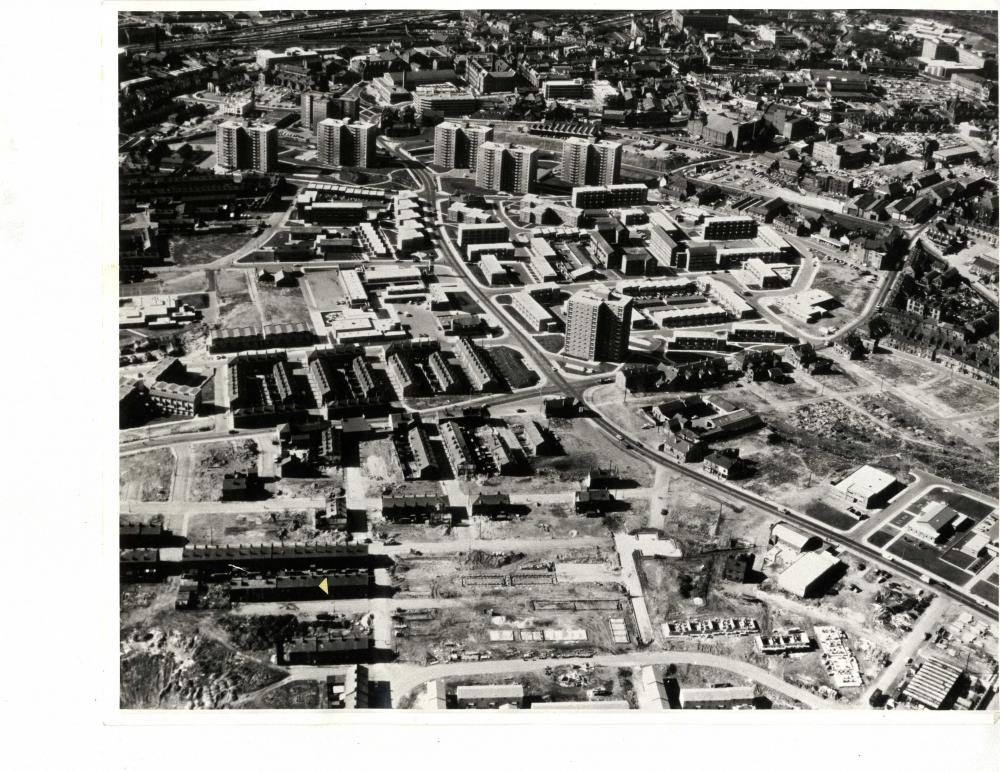 The 'new' Scholes begins to take shape
Photo: Scholes Malc
Views: 3,430
Item #: 17616
The new starts to replace the old in this photo taken over St. Catherine's Rec looking down Scholes. The last shops of old Scholes remain adjacent to the Balcarres & our house remains standing in Stanley Street. But one question has always intrigued me about this photo – what is the large building adjacent to Scholes Labour Club?( I have an idea but will someone confirm?)
Comment by: pat dobson on 20th April 2011 at 16:00
and what a mess they made of it
Comment by: Tony on 20th April 2011 at 18:01
The large building opposite Scholes Labour Club, across the road, was the Conservative Club. By the way, great picture. I can see three places/houses I lived in. All before I was 26! Greenough Street, Church Court, and Withanall House!!! All now gone!
Comment by: watchalot on 20th April 2011 at 18:19
is it the labour picture house
Comment by: Sheila on 21st April 2011 at 23:46
Bye heck Tones, 'you've bin around'!!
Comment by: Tony on 22nd April 2011 at 23:27
I know Sheila, all before moving to 'Robin'. Holding my breath, before this place is pulled down!!!!!!
Comment by: Sheila on 23rd April 2011 at 19:36
Oooh yeah Tony! If your neighbours read this they may be a little worried! Great photo by the way Malc!
Comment by: alan lad on 24th April 2011 at 20:19
the building against scholes is what was the new concert room built about 1972 Ithink
Comment by: Tony on 26th April 2011 at 20:15
I know Sheila!!! They're changing the face of the 'Saddle'!!!! Getting a little close, for my liking! Think I'm cursed?
Comment by: betty on 17th June 2012 at 11:09
great picture, i can see the remains of bolton st were I was born and remember so much of old scholes .