Photos of Wigan
Photos of Wigan
Album Contents
Album Contents
Wigan Album
Scholes
6 Comments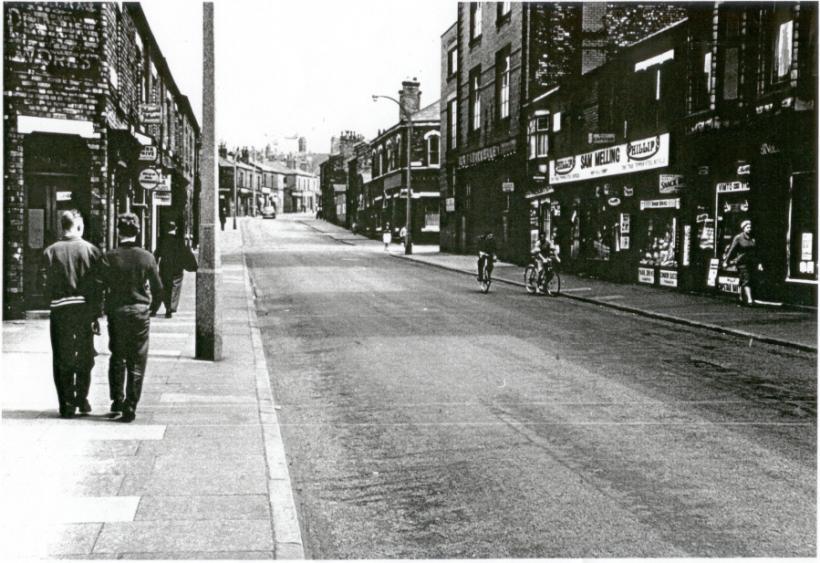 Greenough Street.
Photo: Ron Hunt
Views: 5,541
Item #: 1754
Greenough Street.
Comment by: TOM P on 3rd January 2008 at 19:02
JUST BEYHOND CAR ON LEFT,THE CORNER SHOP IS LEWIS'S ICE CREAM/ CAFE, FINE MEETING PLACE.
bought my first bike at Sam Mellings, I was a paperboy at the papershop opposite 'Dickinsons newsagents' I payed for the bike weekly out my wages.
all i can say is i have never had ice cream as good as when we used to take a bowl bown to mrs lewis every night they were the days
Comment by: joe thomas on 10th July 2009 at 19:33
the building behind the lamp on the right is the prince of wales pub were many many years ago wigan rugby players used to change
Comment by: Tom Walsh on 21st January 2012 at 21:23
The public house on the right is The Princess of Wales, The Prince of Wales was on Welliington Street.
Mellings bike shop was later taken over by Kay's Army Surplus store before she moved to Darlington Street. They used to sell shoes which were supposed to be leather soles...Some were in fact reconstituted cardboard. If it rained you'd had it. Dubbing for football shoes-- gas masks...army pen knives. Army clothing. Some 10 year old lads sure looked funny dressed as a corporal.