Photos of Wigan
Photos of Wigan
Album Contents
Album Contents
Wigan Album
Scholes
7 Comments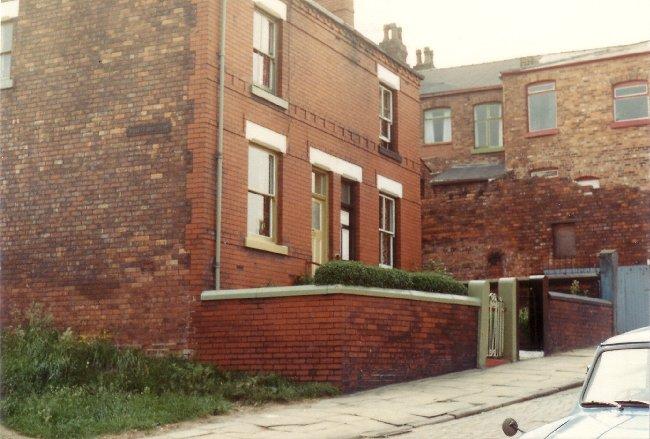 Near to the top of Birkett St
Photo: John Gormally
Views: 1,987
Item #: 17284
On the left is the entrance to Birkett Bank Terrace which ran above Birkett Bank. This entrance is now blocked (or almost blocked) by new buildings.
Comment by: Keith on 5th March 2011 at 17:16
Hi John, like the photo, brought back memories when I lived at the Crispin Arms. My father "garaged" or should I say sheltered his car around here in a building owned by the Bithell family. Was Vincent your brother? If so did we play in the same Wigan Colts XV in the 1960's?
Hi Keith,

yes, we did play on the same team :-) I remember you well. And Vincent is my brother.
Comment by: debbie on 6th March 2011 at 10:33
i walked down there last week it wasnt so tidy bags of rubbish and bins left out cars blockin the footpath
Comment by: Jean J on 6th March 2011 at 21:47
There was a big building there in late 60's which housed a Youth Club I used to go, it was called The White House Club and was run by a police man and his wife surname of Parkinson.
Comment by: John Gormally on 9th March 2011 at 09:52
I don't recall there being a youth club around there. There was a largish building about fifty yards behind the houses shown. It was a "lodging house" in the 1950s and was situated on Birkett Bank Terrace. Perhaps that could have been used as some kind of club.
Comment by: Keith on 12th March 2011 at 20:21
Glad you mentioned the "lodging house" John. I remember a customer of the Crispin Arms, who went by the name of "Long John", who actually lodged there. A man of mystery to us youngsters, he always smoked a pipe, had a walrus white moustache and of course wore the proverbial flat cap. He never said much at all and no one seemed to know anything about him or what his actual name might have been. There was also a story about gold sovereigns being hidden on the inside of the chimney breast by a WW1 soldier who sadly never returned, others did retrieve them, but that's another story.
Comment by: Margaret Carter on 1st April 2011 at 10:02
I lived next door to the Lodging House in Birkett Bank Terrace before it was pulled down. Does anyone know what the Lodging House was previously as it was a nice house for the area.