Photos of Wigan
Photos of Wigan
Album Contents
Album Contents
Wigan Album
ST MARK'S NEWTOWN VICARS AND CURATES
3 Comments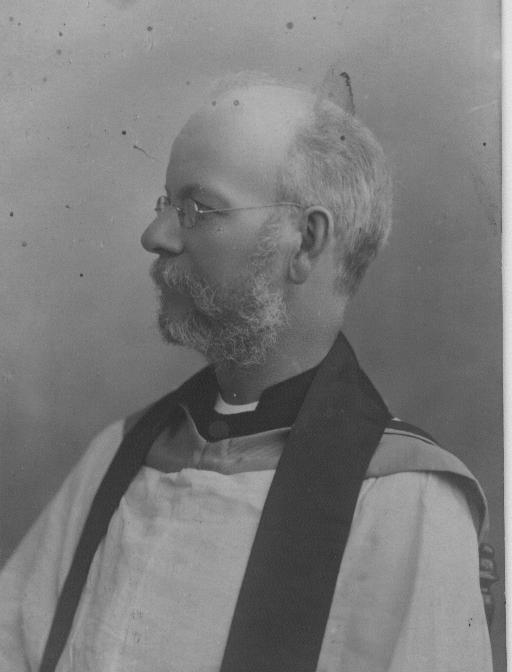 Revd. Newberry
Photo: fred foster
Views: 830
Item #: 15994
I am told that the Rev. Newberry was the first vicar of St. Mark Newtown. Perhaps the Rev. Long can confirm this?
Sorry, Fred, I can't help. He doesn't appear in the 1936 Directory I have. As the Davey brothers had the incumbency from 1923, he would have pre-dated them, so by 1936 might well have retired or moved to another Diocese. As it happens, I came across a 1920s copy of the Directory in a Liverpool bookshop yesterday... it's a pity your pics have arrived a day too late for me to look them up - none of the Clergy you've pictured are in the 1936 Directory.
Comment by: Mick on 15th October 2010 at 15:40
Rev. J.H. Newberry - Curate of Pemberton with charge of Marsh Green 1882; appointed first Vicar of St Mark's Newtown, 1891.
Comment by: Michael Ardern Mason on 31st July 2014 at 15:48
The Rev. Newberry remained vicar of St. Mark's parish until January 1910, when, owing to failing health and increasing age he felt compelled to resign the living. He had been vicar for nineteen years, and had worked for more than 27 years in the Parish of Pemberton. The building of the Church of St. Mark's was due to his energy and perseverance, and he ultimately handed it over free of debt. He died in 1928 at Nearcliff, Filey, Yorkshire in his 89th year, and his best memorial is the handsome church which he left behind him.