Photos of Wigan
Photos of Wigan
Album Contents
Album Contents
Wigan Album
Scholes
6 Comments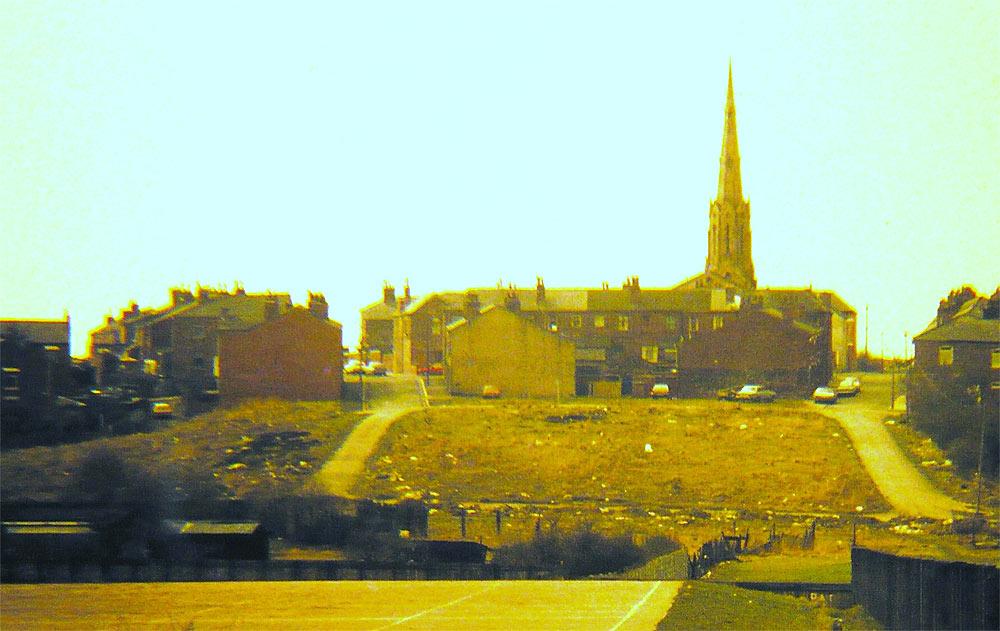 Scholes from Rose Bridge playing fields
Photo: Bill Bilthell
Views: 2,209
Item #: 15960
This is the view taken from Rose Bridge High School Playing Fields. It shows an area of demolition. On the left can be seen the outline of Leader Street and on the right Lorne Street. It was on the derelict land that there were rows of terraced houses sited.
Comment by: Vic on 9th October 2010 at 10:04
Bill, can you give the year these were taken?, there use to be a shop at the end of cecil st that is now a house, can just make it out on your photo but it doesnt look like a shop.
Comment by: Dorothy Hesketh (Ince before) on 12th November 2010 at 15:13
This shot was taken near to the bottom of the roads and there was an open part called the wreck. On the playing fields did people used to have sheds and lock up, Near to what we kids called the lucky brew?
Comment by: benji on 17th July 2011 at 15:39
my grandad lived in leader st i remmber bout 1984 bringin his coal in loved it round there we used to play on that spare land houses on it now
Comment by: Craig on 23rd October 2011 at 09:45
Thats my house the end terreced on Leader Street no 43
Comment by: JohnAlan on 16th May 2012 at 08:51
St Catharine's steeple/spire look vertcal on the shot. It wasn't and is now being taken down and rebuilt before it fell down. The church foundations are to be underpinned before the steeple it is rebuilt.
Comment by: frank edwards on 11th May 2016 at 20:53
I lived at leader St from 1971 till 1983
The shop was Betty stockleys her sun played for Wigan many years ago.on left the sheds near the wreck was a bowling green and tennis courts owend buy gullics.I still remember the houses that stood there .memories