Photos of Wigan
Photos of Wigan
Album Contents
Album Contents
Wigan Album
Scholes
4 Comments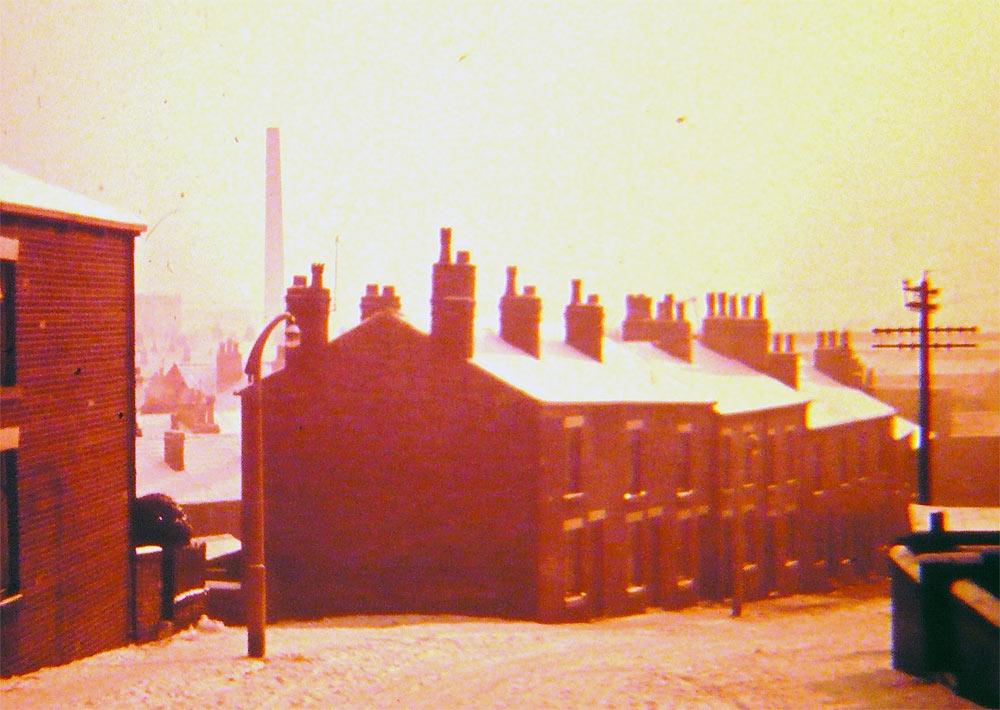 Birkett Street
Photo: Bill Bithell
Views: 1,899
Item #: 15957
This is Birkett Street under snow. These houses were to be demolished in the early 1970s. It was down this street where children used home made sledges to slide, at great speed, down the hill reaching the main road of Birkett Bank. Fortunately at that time there was very little traffic present. The tall factory chimney marks the Empress Cotton Mill at Rose Bridge, Higher Ince. This has long since been demolished with the cotton mill premises being used for industrial units.
Comment by: JohnB on 9th October 2010 at 12:13
Great to see Birkett Street with snow, brings back memories from the early fifties. As a youngster I also remember Bithells living in (or near) this street, close to the top, on the right hand side of this photo. Could have been Birkett Bank Terrace.
Comment by: Peter on 9th October 2010 at 21:22
The bithell brothers did indeed live in Birkett street. As did the wains and toppings and ashcrofts
Bill,,,I thought Id had all my christams,s when you put the St Catherines School Pics on,,,boy these latest ones are em all rolled into one,,,,,
Yes the sledges,,I was one of them kids,,,my dad made me one,I lived bottom of "Birky Bank" ,,last house in Darlington St East to be exact no 259,,,,Its only recently befor eI retired from work that I remember regaling my work mate sbaout the old days,,snow ,,sledges ,clarry,,,kids getting there legs stuck in the bar covering the outlet to gthe undergroud brook,,,,am talking 1950 to 55 now,,,,
Would drag sledge up to top of Birkett St,,and dive on sledge face down and set off,,,other lads would try jump on your back on the way down sometimes have 3 on by the time you got to the bottom,,
You right about the "no traffic" but there would always be somenoe at the bottom as a lookout just in case...,,
Must hev been a right nusiance for people in street after 2 or three days,,they woiuld empty the ashes from fireplace just to melt the icey slopes,,spoil the "piste" as it were,,
I remember Norman Ashcroft and Irene Waine ,Steven Critchley,Pauline Winstanley all around same age group who lived in street,,,,Keith Bowen,a regular contributor to WW hid sister Ann who lived in Crispin,,Eric and Brian Turner who lived opposite bottom of Birkett St in last house in "Birky Bank",,,,wow thanks again Bill,,
My father Norman Ashcroft and his family lived at number 1 I believe. His mum used to put the ash from their fire at the bottom of the road in the snow to stop them sledging across the main road