Photos of Wigan
Photos of Wigan
Album Contents
Album Contents
Wigan Album
Scholes
3 Comments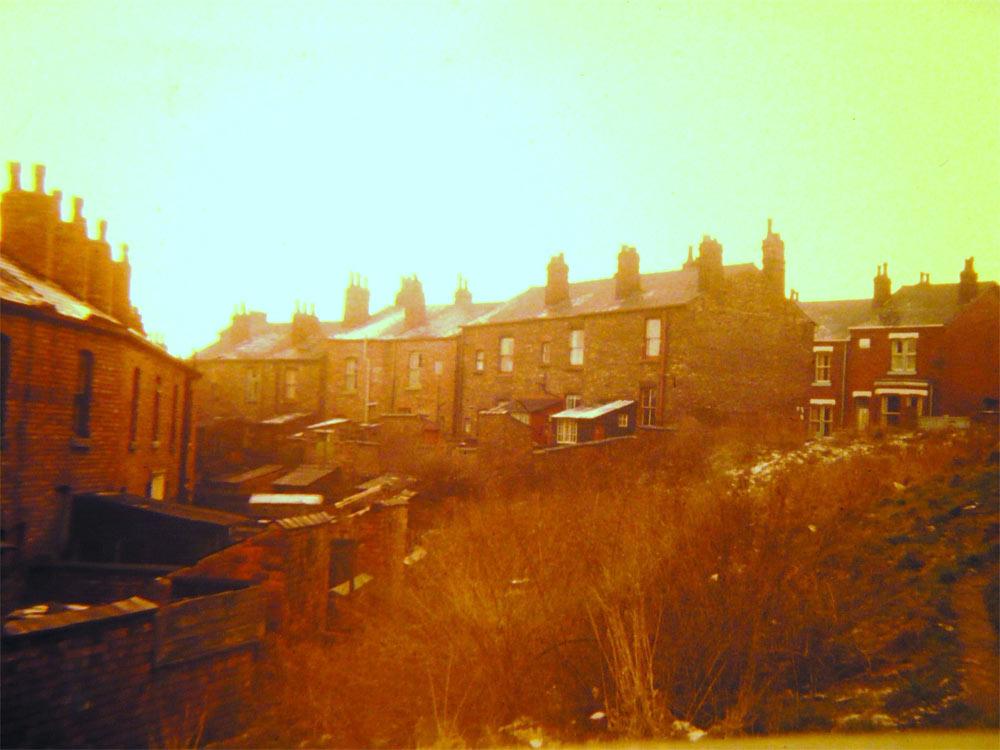 Kirkless Street
Photo: Bill Bithell
Views: 1,637
Item #: 15956
This is the view once again of the houses in Kirkless Street on the left of the picture. The row of terraced houses in the centre of the picture are located in Birkett Street, at Clarington Brook. All of these were demolished in the early 1970s. The houses just visible on the right of the picture are also in Birkett Street and still stand to-day. The waste ground in the foreground was known as the 'little Sandhole' by the children as the ground was made of this material. The local children spent many happy hours playing in the area.
Comment by: Ashley on 9th October 2010 at 12:26
So pleased to see that this part of Wigan, which I knew well as a youngster, has not been overlooked and is represented by these photos which bring back old memories.
Comment by: aitch on 14th October 2010 at 10:00
It makes me wonder how many of the old outside toilets were still in use, at the time this photo was taken. ??
Comment by: Roger Gaskell on 16th March 2019 at 10:39
lived at no 25 Kirkless street until 1961 left at the age of 10 and moved to Beech Hill.We had 8 of us living in two bedrooms toilet outside it brings back memories of how bad housing conditions where and i for one was very happy to move out to a new house with bathroom and toilet it was great i dont think people should feel sorry to see the back of these houses.Yes as kids we enjoyed ourselves and played together outside winter or summer we did not know any better