Photos of Wigan
Photos of Wigan
Album Contents
Album Contents
Wigan Album
Minorca Hotel
15 Comments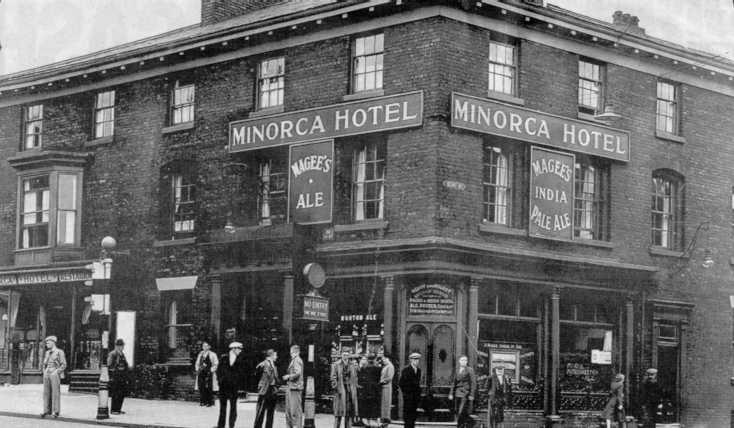 Minorca Hotel 1960
Photo: charnock
Views: 3,092
Item #: 14099
Wigan Pub
Comment by: charnock on 22nd March 2010 at 19:56
Apologies, got the date wrong. This is 1930s
Comment by: RON HUNT on 22nd March 2010 at 19:59
I would think this is more like 1950, or before?
Comment by: tricia on 22nd March 2010 at 22:17
I agree with Ron, it is earlier. One of my school friends lived here and it was quite swish in those days
Comment by: Kevin Higgins on 23rd March 2010 at 09:00
I don't remember the Minorca Hotel Restaurant next to the pub. Can anyone remember what was on the corner of Rowbottom Square next to the pub?
Comment by: judith hodson (hutchinson) on 23rd March 2010 at 12:48
my brother john gilbert used to run the minorca in the early 70's, stable bar was on the king st side
Comment by: Maureen Andrews [nee Mcgovern] on 23rd March 2010 at 14:35
Charnock is correct with his date,that is definitely not the 50's surely.
Comment by: COLIN HARLOW on 24th March 2010 at 07:28
Hi Kevin, before the Restaurant, the building was a Stationery shop that was part of the Wigan Observer Company.
Comment by: Jackie on 25th March 2010 at 18:18
My great, great Aunt Olive Mee was in service at the Minorca Hotel in 1901.
Comment by: Joan Harrison on 11th May 2012 at 13:15
The Hesketh family owned the Minorca in the 1800's.
My mother Jane Fairhurst worked at the Minorca as a barmaid probably in the 1950's.She had some very happy memories of working there. Sadly she died in 2011.
Comment by: Ken Macfarlane on 22nd November 2017 at 21:03
Happy memories of early 1950s with Ernie Caterall and Jack as waiters my
my grandparent had the Minorca in the 1940 1950. mr and mrs Berry.
My school friend Tommy Grundy his grand father had the Mi orca in the the 1940's