Photos of Wigan
Photos of Wigan
Album Contents
Album Contents
Wigan Album
North Ashton
17 Comments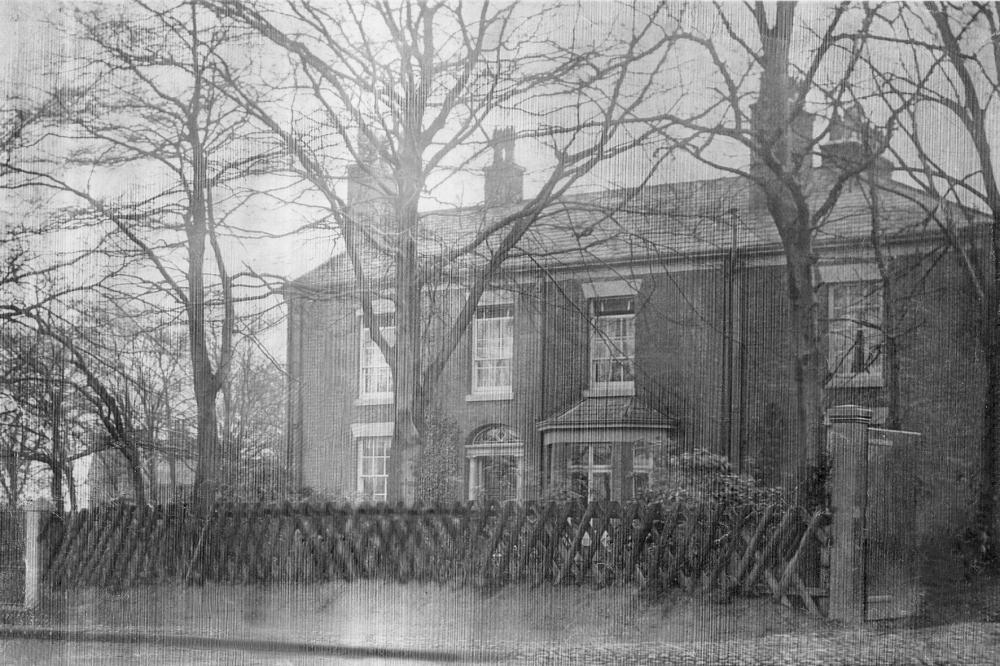 The Old Legion Downall Green North Ashton
Photo: Janice Ryder
Views: 3,276
Item #: 12318
Photo showing the old legion at Downall Green this building was demolished in the 1960's to be replaced with the s and s club.
Comment by: Sue Atkins nee Atherton on 26th October 2009 at 22:10
Great photo Janice, just as I remember it. Attended a few "do's" here over the years & the Girls band used to rehearse upstairs here in the early 60s. Thanks for sharing.
Comment by: Lyndon on 27th October 2009 at 11:24
Great photo Janice. You don't give a date but it appears to be before the Legion days probably when it was still in the hands of Thomas Downall's family. The family from which Downall Green takes it's name. In the 1950's a lady called Lizzie Green and her son Jack lived in the right hand side, the middle and left side being the Legion. The gate to the right led into the main yard where the stable and the garage used to be. Round the back was a lovely garden but sadly overgrown by this time. It was called Beech House because it was surrounded by Beech trees.
Comment by: Sue Atkins nee Atherton on 27th October 2009 at 21:35
Thanks for that information Lyndon, I only ever remember it as being the Legion and didn't know about the families that lived there in earlier times.
Comment by: Keith Fox on 28th October 2009 at 14:01
good photo janice,lived just around the corner in billinge road,when serving my apprenticeship across the road at Thomas Cromptons,I had my very first pint in the legion Christmas 1958,great memories.
Comment by: Dougie on 30th October 2009 at 07:35
Under age drinking shame on you Keith I never did that,
bet you call all the young lads of to-day for doing that
Comment by: David Thompson on 30th October 2009 at 17:48
I have been waiting for this photo to appear I was convinced someone must have one thanks Sue, my uncle Henry used to be the Steward of the Legion in the 60's. Thanks to Lyndon for the info on Mr Downall I believe the house belonged to a Doctor at one time, doe's anyone remember the Maypole in the back garden that all the girls danced round on May Day with red white and blue ribbons.
Comment by: Janice on 2nd November 2009 at 21:09
hiya David, prior to being the British Legion it was owned by Bruce Magill who was a manager at Pilkingtons. It was Dr. Jones who held a surgery in the back part of the house. Beech House was later to become the British Legion financed by Sid Little (of Bryn Hall). Of the period properties around the green their is only the Gothic Cottages left.
Hi Janice, thanks for the info I left DG in 1966 although I still live in Ashton, I don't get back much apart from visiting mothers grave at Holy Trinity. I love seeing all the old photos of DG I don't know were you keep finding them but keep them coming, I have the photo of the Co-op and the gothic cottages as my desk top background.Many thanks David
Comment by: Janice Ryder on 4th November 2009 at 19:16
Yeah will do David got a few more to put on yet, i will sort some out that will probably be of interest to you.
You always put some fascinating photo's on Janice , i don't know where you get them all from !
Comment by: Eric Winstanley on 8th November 2009 at 12:22
Nice one Janice, AGAIN.
I know all wouldn't necessarily agree, but I would sooner have the "Legion Grounds" as they were years ago than what's there now.
No disrespect to the present householders, but a lot of local history went when the area was turned into the present development. To me it was a sad day.
my auntie (not real auntie) used to live here, must have been in the 30's, Kathleen Lowe, they moved from here to the shop at the bottom of Rectory Road that became Pye's, from there she married Henry (Harry) Lowe and moved to Spindle Hillock, then to Downall Green Road, Eric your mum and dad will know the Lowe's and you are right it is so much nicer on this picture than what it is today, just think what some good builder could have done to restore her, to her former glory. I will find out the correct dates. Keep them coming Janice.
Comment by: Janice Ryder on 9th November 2009 at 22:17
Thanks glad you like all the old photos, i will try and find some more.
Comment by: Ged on 29th May 2011 at 17:38
Like Janice said, Mcgills owned the Beech house & sold it to the Legion in 1949, I remember going with my dad to buy rose bushes from Mcgills when they were leaving, Kencast built the new Legion, We used the old Legion for Band practice untill it was knocked down,Bert Rosbotham was the steward,
Doc Bruce McGill who lived in Beech House was the younger son of Mr Robert McGill, who was Lord Gerard's Senior Mine Surveyor and lived in my house (The Elms @ Ashton Cross) from 1888 - 1911 as our house was part of Lord G's estate. The assistant Survyr to Mr McGill was Mr Michael Rose, who also had a large family and he resided in the adjoining property Cross House.
I have maps from 1839ish showing a ST MARGARETS SCHOOL on what is now the site of my house (built about 1845) if anyone can throw some light on it, nobody seems to know of the 'school' although in the census of 1851 it shows a lady who gives her occupation as Schoolmistress and her address as Millfield Lane, N.Ashton ????
Comment by: Helen Barlow on 14th December 2011 at 23:13
My uncles George and Bob Dixon demolished this building in the 1960's I have it on cine film with the new S@S at the side of it. Apparently their was something special about the cellar' beer from there was "like wine" and people came from miles around for a pint.
Are you sure this is the old S and S as I remember it was rendered white with black paint work and I don't remember the bit on the side, still it's a long time ago.