Photos of Wigan
Photos of Wigan
Album Contents
Album Contents
Wigan Album
Aspull
7 Comments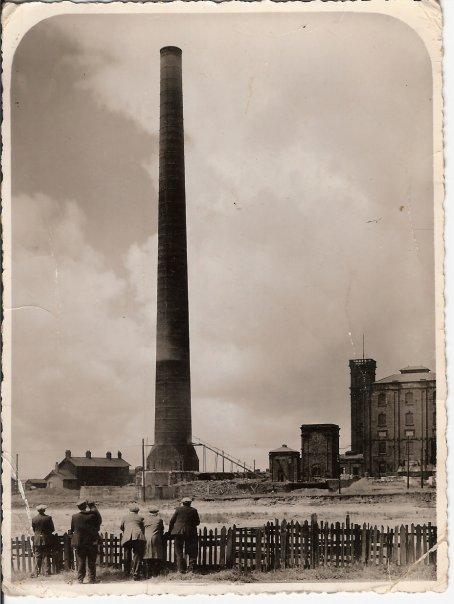 View of TOP PLACE CHIMNEY Top Lock
Photo: Jane Roby nee Harrison
Views: 2,948
Item #: 11160
View of TOP PLACE CHIMNEY Top Lock
Comment by: winder on 9th July 2009 at 19:00
I wonder if they'd come to watch the felling of the chimney which was in 1936.
Good photo, Jane. Thanks
I agree with Winder, it is a cracking photograph, there are far too few good ones of Top Place. Thanks.
Comment by: Gerry on 13th July 2009 at 15:58
We kids played all over this area in the 50s and 60s it was an adventure playground for us, of course it was all demolished by then, but there was still plenty of buidings and ruins and tunnels to play in. My dad as a child used to beg any food from the foundry workes as they came home from work down Belle Green Lane. he said this was the tallest chimney (not CHIMBLEY as some Incers say) in europe
Comment by: Jenny Harrison on 13th July 2009 at 20:02
Hi read your comments Gerry, did you come from Belle Green Lane?, as thats where I come from, whats your surname? In 1950 I would have been 8.
Comment by: Gerry Mawdsley on 17th July 2009 at 08:36
Hiya Jenny I were born in 1952 and lived at 4 Battersby St till thouses were knocked down the we went to 33 Kendal Road
Comment by: Loz on 16th January 2014 at 19:26
Comment by: AAH on 21st April 2020 at 12:35
YouTube footage of Top Place chimney being demolished: https://www.youtube.com/watch?v=pBXoyEwrMa4
Starts 6 seconds in