Photos of Wigan
Photos of Wigan
Album Contents
Album Contents
Wigan Album
Harvey House
7 Comments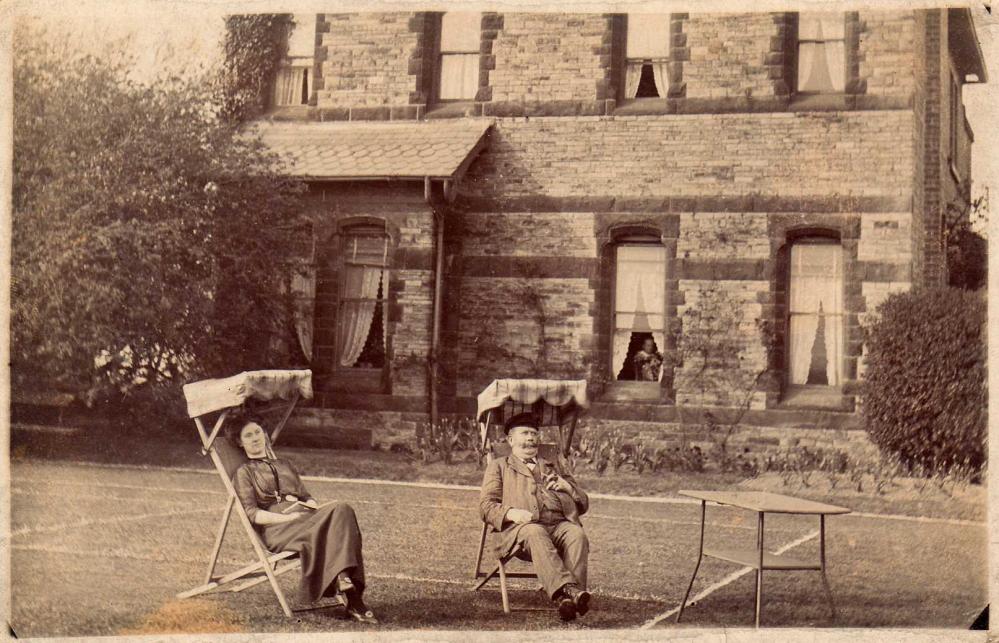 Harvey House
Photo: Jack Cheers
Views: 2,588
Item #: 10616
Could be Mayor and Mayoress relaxing about 1800
Comment by: Ian McL on 2nd May 2009 at 09:52
The first photographs were only about from around 1825 . . . the clothes have a distinctly late Victorian / Edwardian look about them... the date is more likely to be 1890 - 1910 ish. Lovely photograph though . . . is Harvey House on Gathurst Road?
Comment by: Mick on 2nd May 2009 at 13:55
It now forms part of John Rigby school, Ian.
Comment by: orrellite on 2nd May 2009 at 16:30
apologies should have read 1900 photographs relate to my great aunts service around that time. 1890 - 1910 is spot on.
Comment by: Ian McL on 2nd May 2009 at 18:14
Ah! thought it was that one! Spent some time there working with staff from John Rigby - is it still there? Don't remember seeing it as I passed . . .or is it the gate house that has gone . . . or am I just imagining it all? lol!

Superb pic Jack and don't worry about the date! :)
Comment by: Orrellite on 6th June 2009 at 08:08
Although I have had this photograph for many years I have never spotted the gentleman in the lower ground floor window. Does he still walk the corridors of John Rigby ?
used to work at john rigby as a cleaner ,harvey house was used by the teachers ,they had their breaks upstairs , lovely panneling and a wonderful marble fireplace ,wood floors .george powell used to be the caretaker ,he allways said it was haunted
Comment by: helen on 10th October 2017 at 00:32
William Sharrock.do you know any more ?