Photos of Wigan
Photos of Wigan
Album Contents
Album Contents
Wigan Album
Pottery Street
18 Comments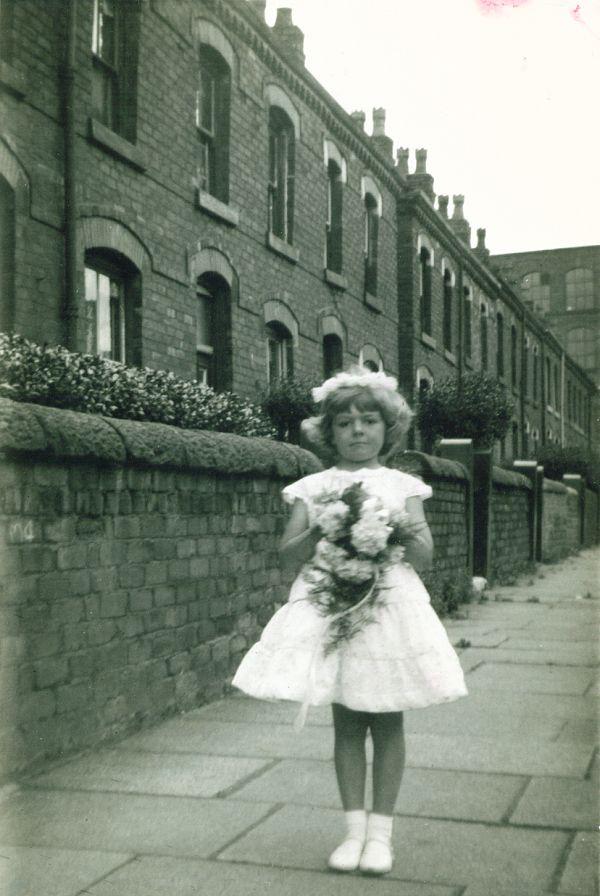 Pottery Street, c1960
Photo: Jill Parkinson
Views: 3,726
Item #: 9129
Pottery Street, c1960
Hi Jill, pretty as a picture, as always, St. Thomas's seems a lifetime ago, hope you are keeping well.
My Aunt Alice & Uncle Wilf Lawrence lived in Pottery Street
Comment by: mick eastham on 1st July 2010 at 22:09
my aunt nellie eastham lived at no 23 opposite where these pics were taken
Comment by: potterite on 26th November 2010 at 10:30
I am almost sure the lawrences had a son Peter.
Hi my mum and dad were Wilf and Alice, I'm Peter!! It would be great to get back in touch with long lost family. My brother Aurther is alive and well too!
I lived at 2 Pottery Terrace my mum and dad were mary & Harry Green we lived next door to the Bradshaw family Happy Days!
My auntie nellie and uncle joe fleming lived in pottery street in the very end house on the right looking towards the bus sheds.
Comment by: Diane Scarborough on 29th January 2012 at 23:02
My husband's grandfather, Herbert Scarborough,lived at 23 Pottery Street in 1911 with his wife Gertrude. Does anyone remember the family?
I was born at 13 Pottery Road and later lived at 3 Cudworth Street.remember Peter and sister Jean from old days. Shirley I have posted a photo of Potteries RLFC , your father is on it. I remember him well along with your uncle Joe, Cliff and jackie.has anyone any photos of pottery Road or Cudworth St?
Jill, I have to say I don't remember a young lady as part of the Parkinson family - but I was only about 7 or 8 when I used to play with Keith when visiting my grandparents who lived in the end house in Letterwewe Street. I loved Alan he was a special lad. If any readers have photos I'd be so grateful of the chance to copy them. I'd take the greatest care and would collect and return them same day.
Comment by: Margaret Lavender nee Fazackerley on 17th April 2013 at 17:01
I lived at 36 Pottery Road up to 1974 when I got married. I used to mate around with Jill and the younger Bradshaw girls. There were some girls in Letterewe St called Glenys West and a girl called Yvonne but I can't remember her surname, I think she was related to the Bradshaw family.It was a sad time when they pulled down the Potteries, most of my friends who I had grown up with moved away to either Scholes or Worsley Mesnes. My row of houses were not demolished with the rest.
Hi Margaret, Glenys West and her family moved to Worsley Mesnes, they were our next door neighbors. We originally lived at 7 Letterewe Street.
We lived at Number 4 until dad won some Pools money. There was a little grocery store on the corner. We moved to 146 Wallgate where my Mother bought a ladies dress shop called Ascot Fashions, I now live in USA and during a visit back to Wigan we went to take photographs but it had been torn down. I remember swinging on the garden gate.
Comment by: alan owen on 6th February 2017 at 21:04
I was born in no 8 Pottery St then moved to no 9 across the road next aunt polly and aunty jessey Ken Clark lived next door in no 7 for while ,the clarks lived in letterew st the Flemings at the bottom of pottery street , just been talking about the arches bridge and the duggy flooding
st at the bottom house they are lovely people
I was born at 2 cudworth st ( first house as you came down from the meadows facing the bridge to the pens) my dad is frank hughes who worked at vulcanite,jimmy Lowe lived next door and my dads bro.gerry lived at no.12. Happy days
Ken who lived at No 7 was my father - he passed away sadly in 1995. If you have any photos I could copy I would be extremely grateful and would take excellent care of them. Collect & Return same day.
Gerry Hughes and Jimmy Lowe moved to Worsley Mesnes as did my family (Holland), the Prescott's, West's, Eccles, Jones, Leylands, Bradshaws.
I'm desperate for any photos of Pottery if anyone can help I'd be so grateful of the opportunity to copy them. Please let me know if anyone has any. My special pal Alan Parkinson meant the World to me and I only found his grave last year because I never got the opportunity to attend his funeral. I hate how we all lost touch when the Potteries were demolished. Please