Photos of Wigan
Photos of Wigan
Album Contents
Album Contents
Wigan Album
Pottery Street
9 Comments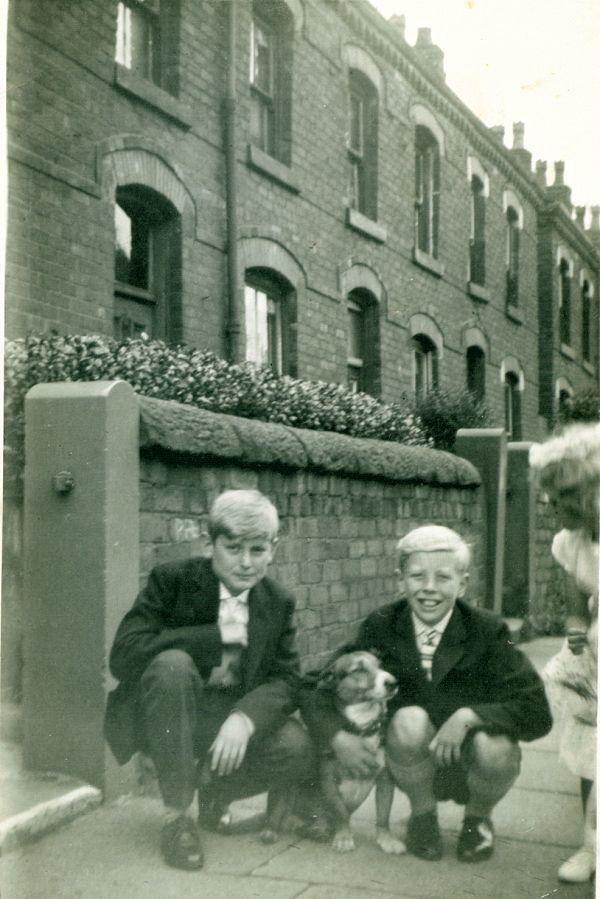 Pottery Street, c1960
Photo: Jill Parkinson
Views: 2,565
Item #: 9127
Pottery Street, c1960
Comment by: ex st thomas{ m boyd} on 7th February 2009 at 13:19
i remember the boy on the right , keith parkinson,sat next to him in school.
Comment by: 1934granada on 7th February 2009 at 14:48
I knew a Keith Parkinson he used to live in a street just off Chapel Lane when he was married. Sadly he was only young when he died. Could this be the same gentleman?
Comment by: potterite on 26th November 2010 at 10:26
It is Keith with is brother Alan who died aged around 14yrs
My grandparents lived in Letterwewe Street and I played with Alan when I visited. Fantastic lad from a fantastic family. Just how I remember him !
David, I grew up in Letterewe Street, number 7, where did your grandparents live and what was their name?
Susan - sorry for the delay, not been on for a while. My family lived in the end house overlooking the bus depot. Our name was / is Clarke
I was born in the house where the lad is kneeling
I'm desperate for any photographs of Pottery Street ( apparently I lived at no 7 until I was a few months old ) or Letterewe Street. My family lived in the end house which I think was 23 ( not certain of that ) that overlooked the Corporation Bus Garage
Comment by: Pat Peet was Leyland on 16th January 2019 at 17:37
The boy on the left is Keith and the right Alan with Jill just out of the photo