Photos of Wigan
Photos of Wigan
Album Contents
Album Contents
Wigan Album
Sydney Street Platt Bridge
12 Comments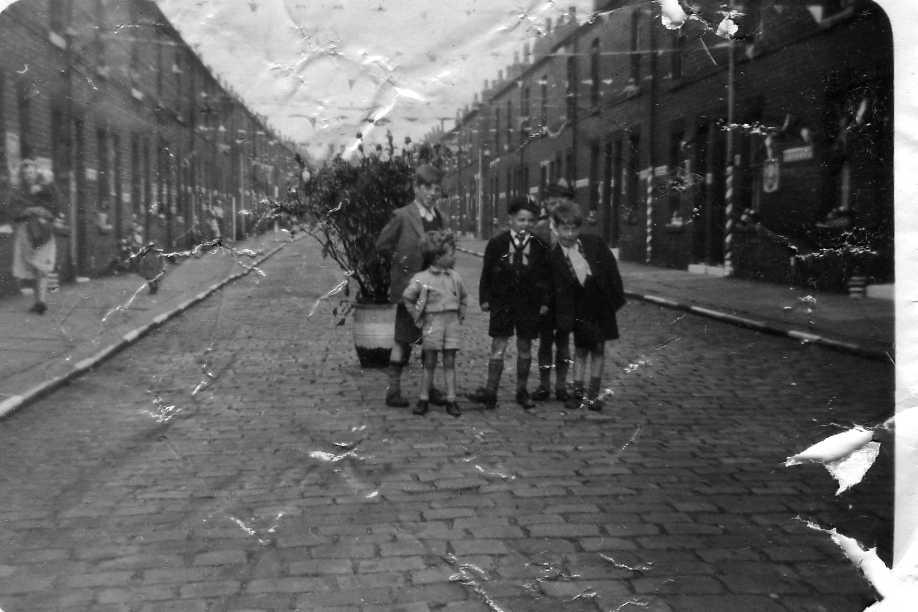 Sydney Street Platt Bridge
Photo: Beverley Johnson
Views: 3,359
Item #: 8960
Sydney street.My mum thinks this was for the coronation. Apparently the kerbs were painted red white and blue.
Comment by: CK on 28th January 2009 at 01:29
Is this the top or bottom end of Sydney Street. My great granndparents lived at no 3 from about 1915 to when they died in 1951 & 52
Its the bottom of Sydney Street No3 is on the left just out of shot. Me and our kid grew up in Sydney Street at the top on the left. Great memories!
Comment by: JAMES WALKER on 29th January 2009 at 02:11
MY MAM AND DAD LIVED THERE VI AND TOMMY AND MY GRAND MA AND GRANDAD AND MY BROTHER DEREK.
Comment by: barry on 5th March 2009 at 09:18
grew up on sydney st. with stuart not changed really apart from the plant in the middle of the road.
Comment by: steve on 12th April 2009 at 21:32
I lived at no 9 sydney st your mum is quite right the street was decorated for the coronation 1953 I dont recognize any of the little lads I recall Mr and Mrs Anders living at no 3 Sydney st
we lived at number 40 and my gran and grandad lived at 38 i think.it was a long time a go my brother derek was in the bb.
Comment by: linma on 8th August 2010 at 08:33
I lived on Walthew Lane but used to go to the shop for a gentleman called Bill who lived in Sidney Street. If I got him a loaf I was told I used to eat all the corners off give him the bread and say "there's your bloody loaf Bill". I remember the room was lit with a gas mantle.
peter & gerrald burrows lived at number 11 sydney st i lived in walthew lane 63 yrs
Comment by: JOHN BAILEY on 30th September 2010 at 12:20
I,m sure the tall lad is Pey Pennington he lived at no 37 Sydney ST.He was in class at school.
Comment by: Steve I rvine on 30th September 2010 at 20:56
Les do you remember working with me for a short time in the electricians shop at C W S glass works Platt Bridge ?
ya i rember you steve ya & yates teddy edwards to i allso work in yard wi roy & jimmy smith 1966 i use to love that job wish we could go back we ad some great tims at glass works