Photos of Wigan
Photos of Wigan
Album Contents
Album Contents
Wigan Album
Greenwood Avenue, Kitt Green
12 Comments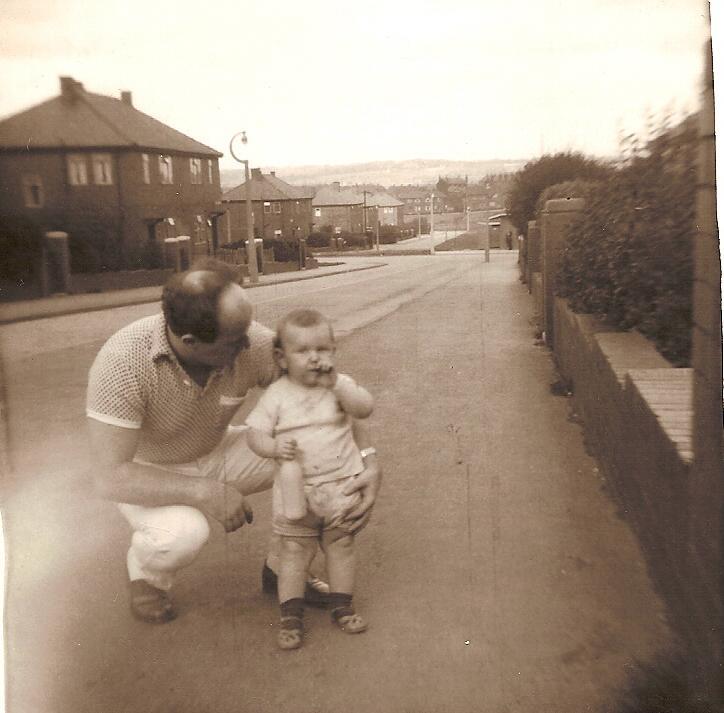 Greenwood Avenue, Kitt Green, late 1950s.
Photo: Paul Green
Views: 5,350
Item #: 892
Greenwood Avenue, Kitt Green, late 1950s.
Comment by: mrs J Prior on 14th July 2007 at 14:11
this is not kitt green it is in worsley hall
Comment by: billb on 15th July 2007 at 22:42
Street is definitley in Worsley Hall. Old bus shelter can be seen at bottom of hill as Montose Avenue crosses Greenwood Avenue. Does anyone know who the idntity of the two people in the photo?
Comment by: Anne on 11th September 2007 at 13:10
The people have been identified by Betty Banks ( a relative ) as Burt Sharrrock born 1930-1999 and Anthony Parkinson born 1960. Photo taken outside Elsie Parkinson's house, in Worsley Hall
It does look like Worsley Hall with Marsh Green across the field beyond. I was five when we moved from 37 Montrose Avenue which would be just around the corner to the left. I remember two chaps gearing up for a fight one night at the bus stop across from the one in the photo. I was just five and it was 1951.
are you sure about the names? I used to live in the house next door to elsie parkinson (in fact my dad still does) Elsie and Bill are now deceased but their son Barry still lives there. I know Elsie has a brother named Burt but Tony Parkinson isn't a name I recall. I think the sons are Barry and Bill and daughter Doreen unless Tony is a cousin. Bill senior used to work at Heinz.
Comment by: jimmy on 14th January 2010 at 11:47
I think this photo is dated wrong, it should be early fifties. I knew a Tony Parkinson from Worsley Hall who would have been born about 1950. he was the son of Albert Parkinson who used to be on the commitee at the Labour club.
Comment by: john belshaw on 14th December 2011 at 21:12
this picture is from the early to mid sixties. i lived 2 doors further down on the right.
This photo. was taken around 1965 because the guy standing at the bottom is waiting for the bus at the bus stop which was built about that time. I lived at 69 between the Lowes family and the Woodcock family.
Comment by: Ilkley on 4th September 2018 at 13:38
It is greenwood Ave, my gran lived there
We used to live at no 57 Greenwood ave when they were fist built
My Dad lived at 79 Greenwood Avenue. His mother and family moved there from Hardybutts. There surname is Quigley.