Photos of Wigan
Photos of Wigan
Album Contents
Album Contents
Wigan Album
Gidlow Avenue, Wigan
5 Comments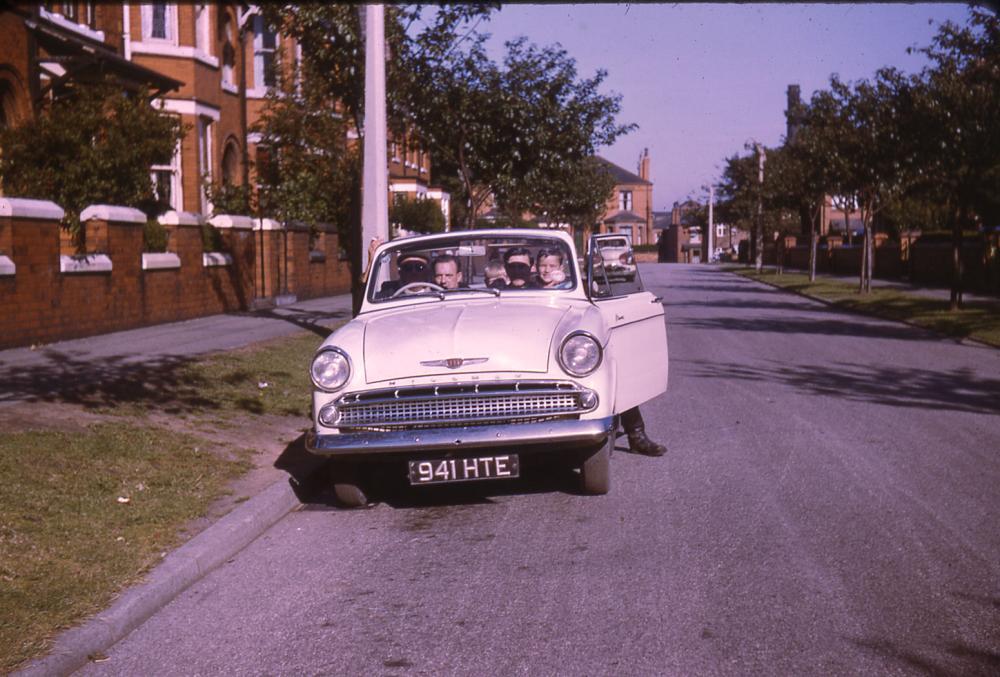 Gidlow Avenue, c1967.
Photo: Norman Dennis
Views: 4,131
Item #: 891
This is my father's Hillman convertible outside his house in Gidlow Avenue in c1967. The avenue is now full of cars and the cherry trees are much larger.
The red & white Standard Vanguard Van, behind the Hillman, belonged to my cousin, I used to drive it regularly.
Comment by: Ruth on 24th January 2014 at 21:12
Ha just seen this it brought back a million memories.Used to live in this Avenue, from 1970 to 1977.I remember the photographer well and his sister, and brother Keith and adopted brother Chris and his dad and lovely mum.
What a lovely picture. I remember we used to live in a downstairs flat in a house on the corner leading down to Sacred Heart school. There used to be a little shop on the street too. I remember getting caught scrumpping for apples with my brothers in Gidlow Ave.Lots of happy memories from there.
That's Gidlow Avenue as I remember it in 1960's. The Cherry trees were much smaller then. I clearly remember the Dennis family, I think that may be young Keith in the passenger seat.
Comment by: Kathleen Keane (Orlandi) on 13th August 2021 at 16:09
We lived next door to Dennis family at number 15, frpm about 1950 up to 1992
There were very happy times on Gidlow Avenue.