Photos of Wigan
Photos of Wigan
Album Contents
Album Contents
Wigan Album
Scholefield Lane, Scholes
5 Comments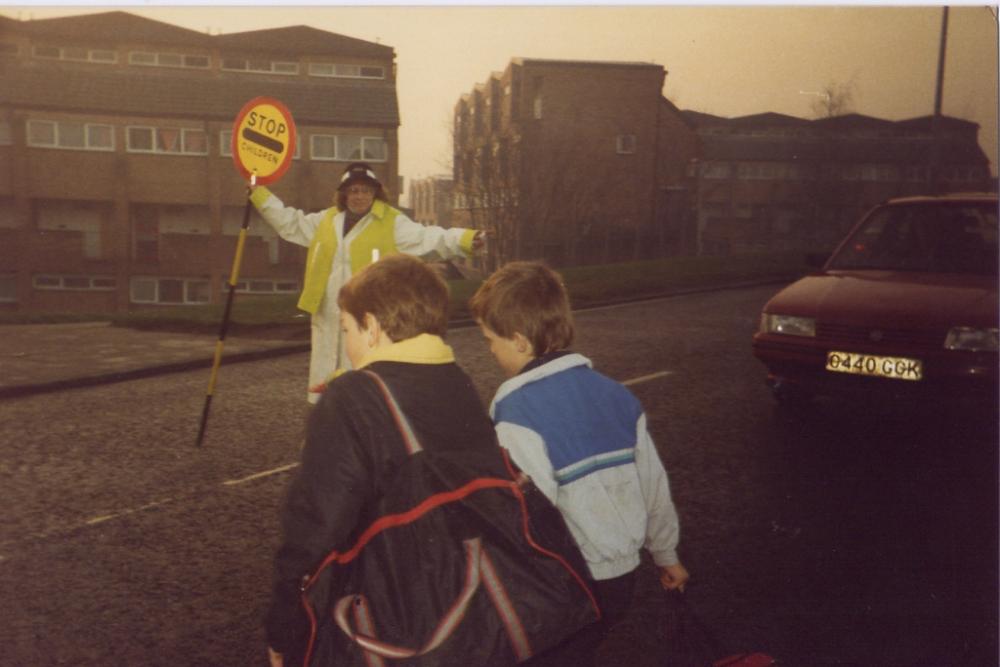 Upside down houses Scholes
Photo: Jean J
Views: 5,237
Item #: 8759
The 'upside down' houses on Scholefield Lane and my late mum, Lollypop Lady Annie Turner at St. Catherines, think late 1980's.
Comment by: Cyril on 16th January 2009 at 00:28
Nice surprise seeing Annie on her perch Jean, brought back some happy memories of working at St Caths. Hoping you and Pauline are keeping well, not seen either of you for years.
Comment by: Jean J on 17th January 2009 at 22:54
Ta Cyril, yea we both fine, hope you are too. There's more photo's of mum and some of the pupils under Schools, St.Catherines. She could have got awards for chatting could mum bless her. She used to say it was better than being b... miserable.
Comment by: Cyril on 18th January 2009 at 15:50
I'm smashing Pauline. Just been looking at the other photos and having a good laugh about the comments, yes, she was a really wonderful character. I remember those pigeons too, it was quite funny really as there wouldn't be one pigeon around, but as soon as she went out to the front there would be loads of them swooping down as if appearing from nowhere. Great memories!
I lived in these 'houses' when I was about 8...I remember we had the living room upstairs, with a toilet and the main bedroom. Down the stairs you had a further two bedrooms with a kitchen and bathroom.
After watching the tele in the living room...I went downstairs for a wash and bed...weired!..lol

I got lost when we first moved in and I told a woman my mum's door was red....they were all red! lol
Comment by: Amanda on 2nd July 2020 at 01:08
I lived in the building on her right higham court I think it's spelt, I loved living there in the 80s