Photos of Wigan
Photos of Wigan
Album Contents
Album Contents
Wigan Album
Wigan 1902
5 Comments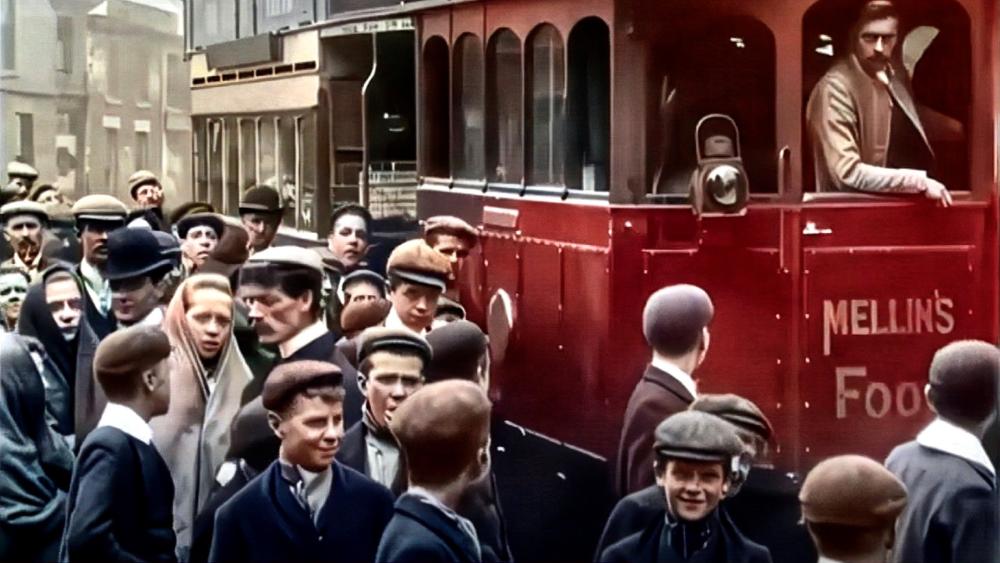 Wigan Market Place 1902
Photo: Keith
Views: 590
Item #: 34741
A little further along in the 1902 film there are a few more females to be seen. I think I can see 4 in this still. However, I must confess here to an ulterior motif. My mother's grandfather was a Steam Train Driver in Wigan at this time, before becoming an electric tram driver, said within the family to have been the first to drive the electric tram in Wigan, but I have no evidence for the claim. Just as I have no evidence that this driver could be my great grandfather.
Comment by: Keith on 16th November 2023 at 23:12
Ooops..meant to write motive rather than motif.
Comment by: Thomas(Tom)Walsh. on 17th November 2023 at 00:31
Fascinating Picture , thank you for posting Keith .
Not a single head uncovered!
Comment by: ken on 17th November 2023 at 13:19
Tom I believe that was changed by Attie Van Heerden when he signed for Wigan and walked round Wigan without a hat and all his fans followed suit.
Comment by: e on 17th November 2023 at 17:46
I had always known in my heart that the experience would never leave me , that it was now woven into my very fibers , an inextricable part of my past , but I had hoped never to have to recollect it , consciously, and in full, ever again

Susan Hill - Women in Black

I will always recollect it , consciously and in full because that's what holds me together. Without my past I am nothing !
Comment by: Peter Walsh on 18th November 2023 at 17:07
The people look thinner than on a present day photograph.