Photos of Wigan
Photos of Wigan
Album Contents
Album Contents
Wigan Album
Station Road
26 Comments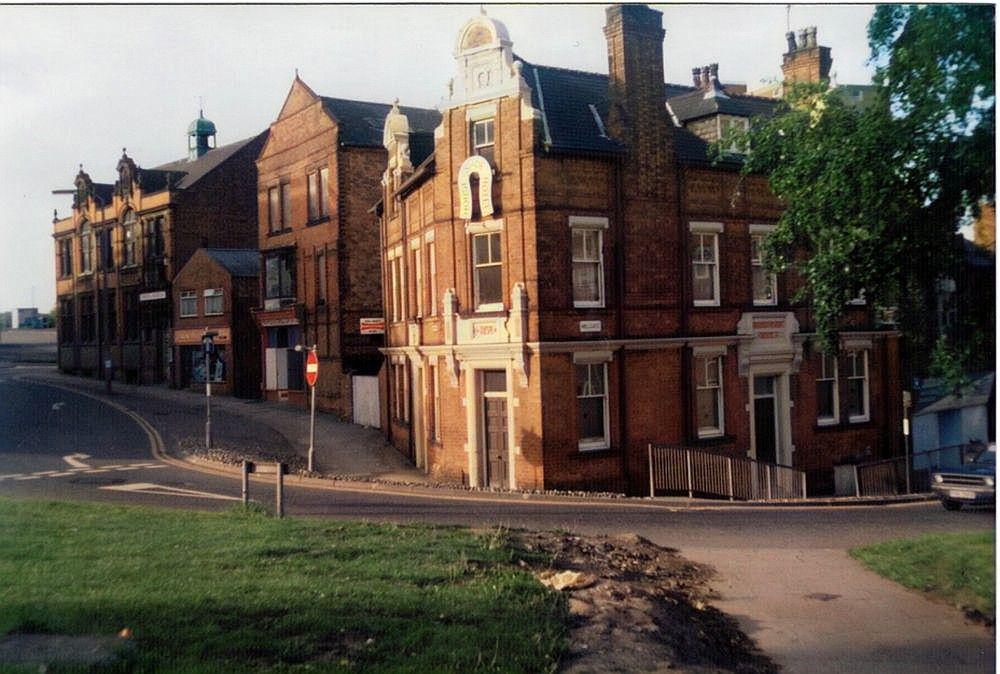 The Horseshoe pub, Children's Library & building used by Wigan Poster Writing Company.
Photo: Keith
Views: 1,109
Item #: 34719
I recently posted a colourised photo of the Wigan RL team displaying their Challenge Cup in Rodney Street, but was at a loss to identify buildings in the far background. Colin Traynor came to the rescue and named them, as above. Here they are again, another excellent photo from Wigan Album that I have colourised.
Comment by: Helen of Troy on 4th November 2023 at 07:22
You do these ' coloured ' photos really well Keith !
Comment by: Irene Roberts on 4th November 2023 at 08:32
That is a wonderful photo of past times. It brings back such good memories of the early 1960s when my ten-year-old self used to catch the bus from Ince Bar to Wigan on a Saturday morning to go to the children's library. I also was a member of the mobile library which visited Smithy Green in Ince every Tuesday, and I imagine the libraries in Wigan, (both the adult and the children's library), would have supplied the books for the mobile van. I liked the libraries of old, where the "Silence" notices were obeyed and all you could hear was the thump of the date stamp as the librarian stamped your books. Thankyou so much for posting this..
Comment by: Brendell on 4th November 2023 at 10:08
Lovely photograph. Loved Saturday mornings when my cousin and I would go the Library. It had a wonderful atmosphere.
Comment by: Keith on 4th November 2023 at 10:21
Thank you for those comments, however, l must add a disclaimer. lt's true l press the buttons but then hold my breath to see what result the computer produces, they vary a lot depending on the original. l can then tweak the photo but only a little. There is a lot of AI development going on as we speak that should improve the process to give better results.
Comment by: Colin Traynor on 4th November 2023 at 10:47
Thanks Keith for the mention and Helen is right in that these colourizations look really authentic.
I remember being unceremoniously turfed out of the Children's Library for going around all the book shelves. After all I was wearing roller skates with metal wheels!
A little further up Station Road i think it was the smaller building was Rugby Motors owned by Trevor Lake and John Winton two S. Africans who played for Wigan in the early 1960's. they sold used motor cars.
Comment by: Veronica on 4th November 2023 at 11:47
Yes it was great in those days we were within walking distance from Scholes to the Library and the Baths. As Irene says the rule of SILENCE was adhered to. It didn't stop us giggling and whispering though I have to say. Books were very popular especially so when there was no TV in the house. Looking back I'm glad there wasn't because a love for books can last all life through. It certainly has for me. More so nowadays as I can't find owt ( at least very little) on the box that I'm interested in.
Comment by: Philip Cunliffe on 4th November 2023 at 18:14
Allan. It's a long time ago but I m sure that Trevor Lake's car sales room was at the bottom of Millgate. My Dad Norman Cunliffe who once lived at 32 Millgate bought a light blue Cortina from him.
I can remember going to the Children's library probably Saturday morning and seeing Jim Sullivan and possibly Johnny Ring being at a presentation.
Comment by: Dave Bamford on 5th November 2023 at 08:28
Think there was a museum above the library which displayed a ostrich egg, remember going in after going baths.
Comment by: Colin Traynor on 5th November 2023 at 12:09
Dave, you are right, I think all the museum contents were moved to Haigh Hall when the Library was demolished, I remember a large wind instrument referred to as a Serpent.
Comment by: CJAlan on 5th November 2023 at 19:22
I vaguely remember this pub as a kid. This picture looks like it was taken just before the whole site was demolished in 1985 to make way for Riversway.
Comment by: Pete Barker on 5th November 2023 at 23:31
IIRC, the old swimming baths were up on the left ?
Comment by: Colin Traynor on 6th November 2023 at 11:06
Philip, there was a used car sales place at the back of Hannon's further down Millgate from the Lodging House. Accessed through an opening between some large advertisement hoarding's and Hannon's shop.
It was fenced off with corrugated panels at the front and had a corrugated roof that backed onto houses at the top of Douglas Street, we used play on as kids and got shouted at.
I think Trevor Lake had this garage and moved to the top of Prescot Street when it was all pulled down to build Dougal House.
Alan, the small building at the side of the Library was a Hairdressers in the 1970's. I had my hair coiffed there before getting married in 1974. Memories, now I'm quite balled!!!!
Comment by: Carolaen on 6th November 2023 at 17:22
Colin

Rugby Motors was the business owned (I think) by Trevor Lake and John Winton - I was informed on a similar photo in 2018 #: 30522
Comment by: tuddy on 7th November 2023 at 23:26
The hairdresser's was called Flair, what was the building to the right of it?
Comment by: Peter Walsh on 8th November 2023 at 07:07
Beautiful buildings. The town has lost so many but there are a few left.
We were in Wigan yesterday and looking upwards at the buildings at the top of Wallgate and down Library Street they have been a credit to the town. We could not afford to build them today.
Comment by: Philip Cunliffe on 8th November 2023 at 08:59
Library St. In the last year a national building society/bank used a view looking down Library St at the start of its advert on television . It was taken from above concentrating on the upper stories. It still occasionally appears . Unfortunately I can't remember the company.
Comment by: Veronica on 8th November 2023 at 10:11
Was it Nationwide Philip? I recall out first mortgage with them and I used to go every month paying it. It was next to the entry at the top of Library St on the right looking down.
Comment by: Ashley on 8th November 2023 at 11:01
Was it Aviva? It has re-appeared from time to time.
Comment by: Alwyn Walsh on 8th November 2023 at 15:46
It takes Aviva, but does not show the amount of detail these buildings have. Look at the Prudential building or directly opposite at the bottom of Library Street the Westwood building.
Comment by: Philip Cunliffe on 8th November 2023 at 16:43
Just found it on YouTube. "How to solve your financial problems " man has a beard. Brief glimpses of Library St. but it shows that a producer can see their value. Bill Bryson giving his opinion on British towns wrote that you should look at the upper storeys which haven't been altered as much.
Comment by: Helen of Troy on 8th November 2023 at 17:05
I find it very hard to believe that anyone would want to demolish such attractive buildings......
Comment by: Peter Walsh on 9th November 2023 at 07:46
I should have mentioned The Royal London Friendly Society building which is a masterpiece.
Comment by: Philip C on 9th November 2023 at 07:48
I should have said look up Aviva adverts on YouTube
Comment by: Colin Traynor on 9th November 2023 at 09:30
Hello all, The building opposite the top of Library Street at the start of Wallgate (Moot Chambers?) now perhaps a betting Shop, in the early 1970's it was The Bradford & Bingley Building Society on the ground floor and at a later date Santander, I think before they took over Abbey National.
I have been around Wigan and taken a picture of every building in every Street and Alleyway the town and you would be amazed at the beauty you see up above. Some have been tastefully restored and some in a sad state of neglect, Wallgate, King Street, Market Street and Mesnes Streets being prime examples of neglect.
The age of some buildings surprises me, did you know that the building housing Galloway in the Market Place has a horizontal beam at the top with the date 1759! That makes it 17 years older than the American Declaration of Independence. Now that's something to conjure with.
Wish I was able to upload the stunning pictures from my phone as I have some fascinating stuff and information from my enquiries but all attempts fail.
Comment by: Pw on 9th November 2023 at 16:42
How many people have walked passed many such buildings,perhaps thousands of times and never looked up,especially shops.