Photos of Wigan
Photos of Wigan
Album Contents
Album Contents
Wigan Album
James Street, Lower Ince
6 Comments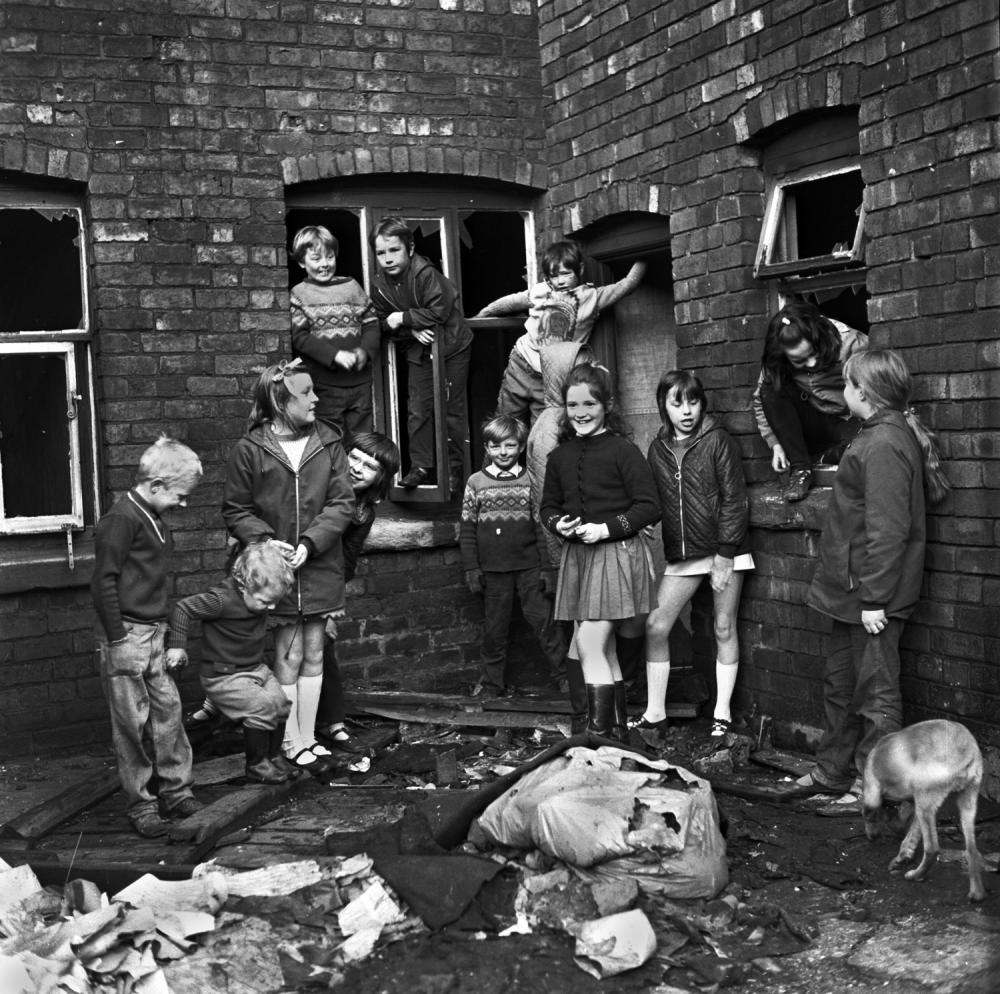 JAMES STREET DERELICTION
Photo: Frank Orrell
Views: 1,956
Item #: 32984
I posted a similar picture of these same children about three years ago connected with an article in the Post and Chronicle about children of James Street, Lower Ince, who had nowhere to play except in and around the derelict houses in December 1971.
Please note that even though I took all these pictures that they are copyright of the Wigan Observer/Wigan Evening Post and cannot be published elsewhere without permission of the editor, thanks.
Comment by: Edna on 4th March 2021 at 12:41
Brilliant photos of these children, wonder were they are today.There was lot of demolition going on around Ince and Scholes around this time.
Comment by: RON HUNT on 4th March 2021 at 16:41
The Health and Safety brigade of today would be having kittens<g>We all played in similar places. How many kids did you know who got killed or ended up with serious injuries playing in places like this?
Comment by: Veronica on 4th March 2021 at 20:32
I remember playing with other kids in an empty building in Scholes in the fifties. I fell through the floor into a cellar, it was the one and only time I ever saw stars, I really did. I daren't have gone home and told my mam how I got the lump on my head! We were tough in the 50's - some of us anyway.
Comment by: Chris Southworth on 5th March 2021 at 08:54
My brother in law Anthony Ollerton is the little lad swinging on the window frame. He has seen these photos on facebook, remembers them being taken.
Comment by: Albert. S. on 6th March 2021 at 10:15
When I lived in Lower Ince, these houses were filled with families not blessed with many materialistic advantages, but blessed with being good, and friendly neighbours. Tolerant, and friendly in there dealings with all in their locality. In just five words. 'The salt of the earth'.
Hi Frank, I love the picture.

My name is Charlie, I'm a music producer/composer from Standish and was wondering if I might be able to use this picture as part of a slideshow/covering photo for my artist page on Facebook and other social media platforms.
I like to use the aural history of Wiganers telling their life stories as inspiration for all of my pieces and like to use photos that reflect this.
I would make sure that you are referenced as the original photographer.

Anyway, If this isn't something that interests you then I fully understand, I just thought I'd ask rather than just take the image.

Have a good'un!

Charlie